If you're thinking of shopping from Patever.store (Patever Warehouse) Please do not do so! My experience shopping from the online store was far from satisfactory. As a result of that, I've written this honest review to share reasons why I do not recommend Patever Store.
According to FTC, online shopping and negative reviews is the second most reported fraud category in 2023. As a result of this, I have taken the responsibility of reviewing products, stores, websites etc. for your financial safety.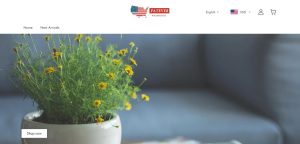 Introduction: What Is Patever.store
I stumbled on an Ad for Wicker share on Facebook, the store selling it was patever.store. The online store was running a sale, and the price for the Patio wicker swing chair was $49. Interestingly, when I visited the homepage of patever.store, I realized it was a fashion store ( I should have stayed off at that moment). Items listed on the website were dresses, sweat pants, jumpsuits, etc. All for affordable prices.
The store provided the following contact details; [email protected].
My Experience Shopping From Patever.store or Patever Warehouse
On March 6th 2023, I placed an order for two patio swing chairs for $89.00 with tip of 10% for service. After receiving the debit alert from my bank, I did not receive any confirmation mail from Patever Warehouse. When I waited for some hours hoping for some feedback, I contacted the store via mail [email protected]. However, they're yet to reply me, even till now (which is two weeks later).
I'm yet to receive a tracking info mail showing details of my order and stipulated delivery time. I've also been unable to speak with a customer support person. Sadly, I'm not the only one who's having this issue. See complaints below –
This is 100% fake. After placing my order, I didn't get any feedback from the store. Luckily, I was able to contest it with my bank and got my money back then the site disappeared for a while and now seems to be back.

Jindrich
 I tried to order their catalog offered Electric Scooter for $98.50. Should have known right there, "If it looks too good to be true, you know the rest". They not only billed my debit card once, not twice, but THREE(3) D**N TIMES. Now I am in the middle of disputed charges claim with my bank over this that may take (90) Days to resolve! 

Judy
Have I Been Scammed? The Honest Truth About Patever Warehouse
Unfortunately, the sad news is that I've fallen victim to a fraudulent online store. When I did some investigations, I discovered lots of red flags about Patever.store. See the drawbacks below –
It is owned by an anonymous person who has hidden all their details online
The trusted Seals on the website are fake, and not from the authorized organizations.
Patever.store was registered on March 2 2023, so it is working for just few weeks.
Not linked to a working social media page
More Findings
No Location Address
One major red flag is the lack of physical or warehouse address on the website. If Patever.store is indeed a Warehouse as its claim there should be a warehouse address so people can know where their order is coming from, and how long it'd take to be delivered.
Zero Customer Support
Another major issue I've with this online store is that there's no telephone number with which I can contact the owner(s). Meanwhile, the email address provided does not look professional. Serious businesses do not use the @gmail.com when they can get an official email address for few dollars yearly.
Ridiculous Discount
Patever Warehouse is selling 2023 Patio Wicker Swing Chair With Stand Rain Cover Included for $49. That price is unbelievable, and in fact unrealistic. It is impossible to buy a wicker swing chair of that size for $49. Do you know the price of National shipping on an item of this size as well as the wool material used?
Copied Contents
The contents on Patever.store are not original. The About us info, return policy, privacy policy, and other written contents have been copied from another website.
A website with stolen contents is never regarded as a trustworthy site.
Are You Safe If You Use PayPal To Make Purchase From Patever.store?
First of all, this store does not accept payment via PayPal. They only accept Discover, MasterCard, JCB, etc. So you cannot be protected by PayPal. However, I was able to get my money back after I file a fraud complaint on my bank. If you're lucky your bank would flag the transaction as fraudulent before the payment is successful.
Conclusion:
Like I stated on the title, Patever.store or Patever Warehouse (As It is called) is not a legit online store. It's a viral scam store targeting customers with its cheap furniture.
Just like Peetlos, Mondreamy, BellaTrends, Hsbrace, Usgoodssale, and other reported suspicious websites, customers wouldn't receive the item they ordered but a cheap item or nothing at all.
Author Profile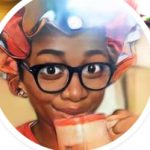 Wendy is a fraud fighter whose contents mainly target online scams. Her investigations have appeared on Itisreviewed,and elsewhere. She spends her free time reading novels, binging on Netflix, and listening to hip-hop.