Are you a lover of snacks? Do you fancy snacking on chips, cookies, or nuts while watching a movie? Are you considering subscribing to snacks.com monthly package? Then you need to read this review to find out everything you need to know about the website; its subscription packages, how it works, pros & cons, negative and positive reviews.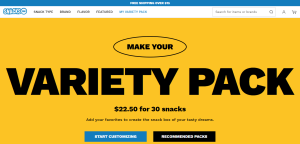 Introduction: What Is Snacks.com
It's a website for that runs a one-stop shop for all kinds of snacks. Whether the latest, greatest, or rarest snacks, they are available on Snacks.com. With just $22.50 you can get up to 30 snacks. All you need to do at first is; make your variety pack (Add your favorites to create the snack box of your tasty dreams). You can browse the various categories of snacks, such as chips, popcorn, and pretzels, to find their favorite products. Then you add them to their cart and proceed to checkout. 
Snacks.com Payment Options & Promo Codes
The website accepts payments via Credit Card, PayPal, etc. Meanwhile, its promo code are available on the following coupon codes websites (I've provided direct links to the page below)
Snacks.com Positive Reviews:
I love Snacks.com! They have such a wide variety of snacks, and their exclusive limited edition items are really unique. Their website is easy to navigate, and my orders always arrive on time and in good condition."

Andrew
"I recently ordered a snack bundle from Snacks.com, and I was really impressed with the quality of the products. The bundle was a great value, and I loved trying all of the different snacks."

Wendy
Negative Reviews:
"I had a terrible experience with Snacks.com. My order took forever to arrive, and when it finally did, some of the snacks were expired. I reached out to customer service, but they were unhelpful and didn't offer any sort of compensation."

Josh
"I was disappointed with the selection of snacks on Snacks.com. They didn't have many of my favorite brands or flavors, and I felt like the prices were too high for what they were offering."
My Experience Shopping From Snacks.com
After creating an account on snacks.com, I saved my favorites snacks and proceeded to checkout. While on the site,  I observed its wide selection of snacks. Snacks.com also offer exclusive limited edition items that are not available in stores. These items include specialty flavor drops, merchandise, and snack bundles that are only available for a limited time.
Meanwhile, the platform is user-friendly, browsing through the categories was super easy and convenient. After placing my order, I received a confirmation mail and tracking info details. For $22.50 I received 30 rare chips, popcorn, and pretzels. This order took four days to be delivered.
What I Like About Snacks.com
It has a rich collection of snacks  (Frito-Lay snacks, as well as exclusive limited edition items and snack bundles)
Accepts PayPal
What I Don't Like About It
My second order wasn't smooth. My snacks took more than a week to be delivered
I couldn't found some popular snacks
Is Snacks.com A Scam or Legit Website To Buy Snacks?
From my experience, Snacks.com is a legitimate snacks store. Aside from its swift customer support, the business has been functioning for more than ten years, they also have an active social media page. My order was delivered on time, I only had glitches during my second attempt.
Conclusion:
Snacks.com is not a scam store selling snacks. It's a legitimate brand that offers seamless service for online purchase of snacks. Customers can shop from the store using their credit card or even PayPal.
Just like Peetlos, Mondreamy, BellaTrends, Hsbrace, Usgoodssale, this is another shopping store that has proved its worth.
Author Profile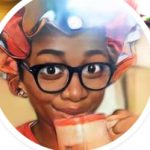 Wendy is a fraud fighter whose contents mainly target online scams. Her investigations have appeared on Itisreviewed,and elsewhere. She spends her free time reading novels, binging on Netflix, and listening to hip-hop.