Have you been charged by gosq.com this 2022? Are you wondering if it is legit or a scam? Read this review to find out what Gosq.com is, and how it works.
What is Gosq.com?
gosq.com is an alias use by Square purchase and card holder. Square is a mobile payment company that offers a suite of business software, point-of-sale (POS) systems, payment hardware products, and small business services. This is why, you're seeing the charge from gosq.com in your bank statement.
It simply shows you made a purchase with a merchant who uses Square to accept payments in person, over the phone, or online.
The credit card or debit card charge GOSQ.COM was first spotted on January 28, 2016. It has been reported as trusted by 258 users, while 985 users marked the credit card charge as suspicious.
How to Find Out Which Company charged you with gosq.com
 If you do not recognize the merchant name on your statement, or the item itself, the following tips can be helpful-
Did you buy anything online around the time of the charge?
Was it from a not so popular online store?
If the answer to the above questions is yes, it simply means you've fallen prey to fraudulent online stores. Meanwhile, if you're yet to receive the item, and you are certain that the charge is unauthorized, contact your card-issuing bank or credit institution for further assistance.
Have you been charged by gosq.com? please share your experience below at the comment section. Meanwhile if you've been charged by Flickdom.net or enter2dream.com or CompleteSavings, you can still follow the processes above.
Author Profile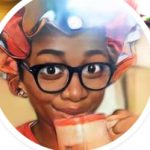 Wendy is a fraud fighter whose contents mainly target online scams. Her investigations have appeared on Itisreviewed,and elsewhere. She spends her free time reading novels, binging on Netflix, and listening to hip-hop.