Have you been charged $15 by wly*completesave.co.uk? Are you wondering if it is legit or a scam? Do you want to know how to cancel subscription? Read this review to find out what CompleteSavings is, how it works, and how to prevent future charges.
With online scams springing, we've taken the responsibility of reviewing products, stores, texts, etc. in order to save you from making the wrong decision. Have you encountered a problem with completesave.co.uk? continue reading!
What is Complete Savings?
Complete Savings is a cashback site that partnered with over 750 online retailers such as Argos, Debenhams, Look Fantastic, See Tickets and Trainline, etc. It recruits subscribers by offering money off future purchases, for a monthly fee of £15.
What this means is that you'd get debited £15, so you'd be able to shop online for free from the retailers mentioned above.
Sadly, most people don't know they've subscribed for the package. This is because most people assume the discount offer is for one purchase only, not a paid membership to a separate service. On the other hand, they might not have been patient enough to read the Caveat written in small prints.
See the image below for what it looks like –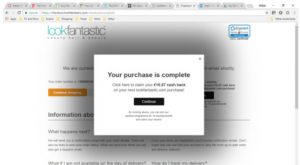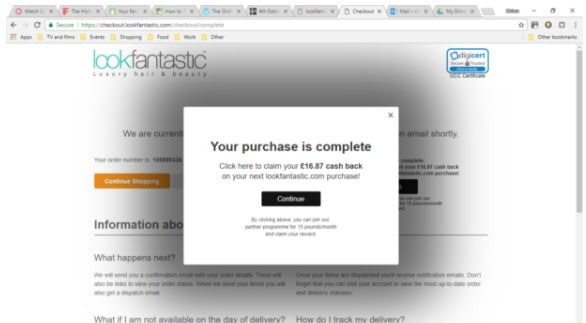 So what do you do if you're in this situation? How do you stop the future monthly fee? continue reading!
How to Stop completesave.co.uk Charges
If you've been charged by Complete Save or Complete Savings, it means you're a member. All you've to do is cancel your membership through this method.
Send an email to [email protected]
Call one of this number 0800 389 6960 to speak with the customer representative
Drop your complain on ComplaintsBoard here for quick resolution.
Meanwhile, always report unauthorized transactions to your card holder immediately. You may get money returned IF you report immediately.
Similar bank Unauthorized charges – Tudum, Flickdom, and many more.