Beware of the Tinyurl5.ru Scam on Whatsapp and other social media platforms saying that a user has a chance to receive a reward simply by taking a short and anonymous survey.  Don't be deceived. It is a scam!
Just like the Heineken Cooler WhatsApp scam text and Screwfix Whatsapp Scam Text that went viral earlier this week, the 2022 Tinyurl5.ru Father's day giveaway text circulating on WhatsApp is a phishing scam.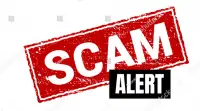 It comes in this format-
Hello,

Welcome to the Shoprite Father's Day Contest!

Take the quiz, find the hidden prize and win the new Weber gas
barbecue.

160 gifts left.

Question 1 of 4: Do you know Shoprite?
It also comes in this format:
B&Q Father's Day Contest 2022
5,000 free gas barbecues for your dad.
Tinyurl5.ru Scam on Whatsapp – How does it work?
It is designed by scammers whose goal is to defraud you. They send a link to WhatsApp users, claiming that the users can win a reward by filling a simple survey. After answering the questions, users are redirected to a site containing a form that they must fill out with their personal data. The scam is used to trick users into giving away their personal information and even financial information.. It's all Scam! The text messages contains viruses, spywares, malwares, which are harmful to devices and can hack and destroy your mobile phone.
Received Tinyurl5.ru Scam Text? Do The Following!
You should delete the text message immediately as it is obviously a phishing scam. Meanwhile, do not forget to inform your family and friends. Please they should not click on the link if and when they receive such message.
Also, you can report scams, untrustworthy websites and tell us why you consider the websites fraudulent. See similar phishing scam; Local Depot 44 Scam Text, Wal Tracking Scam, Delware BPO Scam, Publix 90TH Anniversary, etc.