Are you having skin aging problems? Are you considering buying Saanvi Face Cream? Don't do that yet. Go through this Honest Review to find out if it really works or a sham.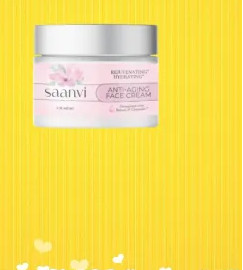 Saanvi Face Cream: What is It?
Saanvi Face Cream is an anti-wrinkle face cream that claims to be the most effective and freshest skincare product. It works this way – penetrates deep into damaged skin and stimulates the production of new collagen-a protein. This in turn makes skin to appear plump and firm. As a result of this, skin aging problems such as wrinkles, dark spots, forehead wrinkles, dry skin, dull skin etc. disappears. It is affordable and you can do all your skin routine with it.
Does Saanvi Face Cream Really Reduce Aging?
The answer to this question is no. Even though Saanvi Face claims to be a remedy to aging or wrinkle faces, some customers have left bad reviews an Facebook calling it a scam and people behind it modern day robbers.
These are what customers have to say-
This is what I ordered. I also got scammed. After I got charged for this, 2 weeks later they put 2 charges on my debit card the same day – $135.65 and $139.89. They have been giving me the run around about crediting my account for the money they stole. They told me this was in the terms and conditions I agreed to. I agreed to nothing! Seems they are giving everyone a little different story for not returning their money. I have this customer sec #855 552-3872 that I got from my bank . This is a scam and fraud. I don't know how they can live with their selves. They are nothing but modern day robbers that should not be allowed to steal from people

Jeanie Cooper Goodwin
I also had an account set up in my name when I claimed (and PAID FOR!) this "free" sample. Please send no more packages to me, do not charge my account, cancel the subscription you set up in my name. If you do not accept unopened packages and credit my account I will go to the BBB, my state Attorney General, the Federal Attorney General and file a complaint with Facebook for accepting misleading ads on its site. Not a happy camper

Carol A. Thornberry
Ingredients:
Contents Balm mint extract
ceramides
retinol
palmitoyl oligopeptide
collagen
peptides
Advantage
Reduces appearance of forehead wrinkles.
Contains natural ingredients.
Disadvantages:
There are negative reviews online about the product.
It is pricey.
Charges customers randomly with the claim that it is stipulated on their term and conditions when it's actually not.
Conclusion:
From all indications, Saanvi Face Cream does not work for anti-aging. 80% of users were totally displeased with the outcome. Meanwhile, the company charges customers randomly for a supposed free sample. Just like, Anewoo Green Mask, Saanvi does not seem like a great solution to anti aging.