Do you want to buy treadmill or scooter from Tidebuy located at tidebuy.com? Don't do that YET! Read this review to find out why I do not recommend buying home accessories or tools of whatever kind from Tidebuy website.
According to FTC, online shopping and negative reviews is the second most reported fraud category in 2022. As a result of this, we have taken the responsibility of reviewing products, stores, websites etc. for our reader's financial safety.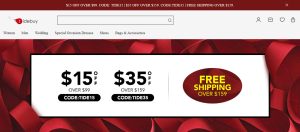 What is Tidebuy.com Website?
It is an online store that deals in variety of fashion items like dresses, shoes, jewelries, etc. But as of 2023, the website started selling other items like Treadmill, Electric Scooter, etc. And these items are been offered for very affordable prices.
Unfortunately, Tidebuy is another online shopping fraud. During my investigations I discovered the following drawbacks –
It has a 1.1 star ratings on TrustPilot
There are lots of negative reviews from customers who've shopped from the store
The company has a bad reputation since 2020
At this point you should be thinking of aborting mission! But if you're still keen on shopping from this store, continue reading!
Other Reasons Why You Shouldn't Shop From Tidebuy.com;
Unauthorized Charges On Credit Cards
Lately, those who shopped from Tidebuy were charged wrongly for what they never ordered. In most cases, someone else was using their card details to buy something elsewhere. What happens is this; when you provide your credit card details on Tidebuy payment page, someone else collects the information and uses it to shop elsewhere. I experienced the same when I placed an order for dress on tidebuy.com.
Though I received a message that my order cannot be processed at this time, my credit card company contacted me letting me know that someone was using my credit card in Great Britain for gas in the same amount of 79.99.
Suspicious Company
Tidebuy.com is owned and operated by LEADIOR BONNQ INTERNATIONAL LIMITED. When I searched online, I discovered the company is linked to a handful of red flagged online stores. You can see this for yourself here. Meanwhile, the website itself is filled with copied content from other websites, even the product pictures are stolen.
Return Policy
This store's refund and exchange policy is not favorable to shoppers. Unlike most known stores, customers have to pay shipping fee when returning an item. Why this doesn't necessarily make it fraudulent, we've seen cases were the return shipping fee is higher than the cost of item bought. This is one action most dubious sites use in frustrating customers.
Stolen Contents
Tidebuy.com has stolen the sculptures and works of sellers on Etsy. The real makers of those sculptures have not authorized Tidebuy to sell their sculptures.
In reality, some of the sculpture sells for about £1000. And they are quite large, not the tiny replica sent by these scammers.
Early June, BBC did an article about the copyright theft here. Showing that hundreds of people have been scammed by fake websites claiming to sell these garden decor.
Is Tidebuy.com Legit?
From the crucial points noted above, tidebuy.com is not a legit online store to buy dresses, treadmill or whatever. The website has a lot of red-flags. First of all, it is owned by a fraudulent company that already has a bad reputation online.
Like most fraudulent e-commerce sites, this store uses super cheap discounts to attract customers. But when orders are placed, customers receive a different item instead of what was ordered. A classic case of bait and switch scam.
Unfortunate customers receive nothing at all, and have no means of contacting the store.
Conclusion:
From all indications, tidebuy.com is not an authentic online store. It has a poor trust score, and as such not recommended by us. 
Just like Peetlos, Mondreamy, BellaTrends, Hsbrace, Usgoodssale, and other reported suspicious websites, customers wouldn't receive the item they ordered but a cheap item or nothing at all.
Have you been scammed?- Do This
Shopping from this store exposes customers to the risk of hacked credit card and overcharged fees. Also, customers would either receive an inferior item, a different cheaper item, or nothing at all.
Therefore, it is advised to file complaints to your bank and request for a new credit (debit) card. On the other hand, if you used Paypal as a method of payment, you should document (screenshot) the transactions for future purposes.
Yes, it is true that online shopping has made life easier, however when ordering things online check out the following-
How old is the website? Does it provide return address? Are there customer reviews online? Do the social media icons work?
Always remember you can get the items from trusted sellers on Amazon, like the ones provided above. One of the advantages of shopping from amazon is the return policy. If you are not happy with your order, you can always return your items and get your money back.
Author Profile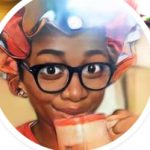 Wendy is a fraud fighter whose contents mainly target online scams. Her investigations have appeared on Itisreviewed,and elsewhere. She spends her free time reading novels, binging on Netflix, and listening to hip-hop.