Have you received a call or voicemail from Rcapay about a debt? Don't Panic! Hundreds of people have reported this annoying text messages, phone calls and voice text messages from kbscollect.com. Read this review to find out what you should do!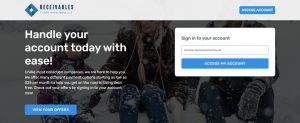 Rcapay : What Is It?
Rcapay aka Receivables Credit Associates LLC located at rcapay.com is a debt collection company that allegedly helps people resolve debts. They claim to collect debt for individuals and corporate bodies. Sadly, lots of people have complained of being wrongly accused of owing debts. They receive messages, phone calls, and voice mails which are often threatening.
The caller calls himself Kevin, sometimes Christopher.
Is Rcapay a Scam Debt Collector?
We cannot clearly say if Rcapay is scam or legitimate. However, reviews and complaints online point to the fact the company appears shady. First of all, the website lacks tangible information about who they are and were they are based. Secondly, the website shares same modus operandi with a debt collection company 'ASG Recovers' that has been fined and ordered to cease and desist in California.
Meanwhile, who.is (a domain checker tool) shows the website 'rcapay.com' was registered on October 2022. This shows Rcapay is new in the business or an offshoot of ASG Recovers. See what an investigative reporter has to say –
Rcapay is the latest scam debt collection outfit formerly knows as ASG Recovers and Smith Gregory. Total frauds. Report them to the FTC. They are using 325-399-7465 205-660-0180 312-667-2828 205-583-7609 205-656-1162 and many other number to contact people via a robocall.t

Smi
You can see more of this complaints here on ScamPulse
Received a Call or Voicemail From Rcapay? Do This
If you've received a call, text message or voice mail from Rcapay, you should do the following –
Find out if the amount of the loan corresponds with what you owe (if you really owe the company)
Contact the original loan provider if you know you owe the amount, then negotiate a payment plan.
If you've never heard about the supposed company you're owing, clearly let KBS Collect know you don't owe such debt.
Submit a complaint with the Federal Trade Commission  or you can contact your state Attorney General's office .
How to Spot a Scam Debt Collector This 2022
Below are how to know the difference between a legit debt collector and a fake one-
They withhold information from you
Pressures you to pay by money transfer or card
Threatens you with jail time
You don't recognize the debt they claim you owe
Calls you at inconvenient times
Conclusion
From all indications, Rcapay (Receivables Credit Associates LLC) is not a genuine debt collector. Lots of people have complained of being threatened over non existent debts through calls and voicemails.
No matter how convincing they may sound, we advise you not to send money or personal information to them until you've verified the debt and seen it is real.
You can send us a mail if you're in doubt of similar mails in the future!
Phishing scams are on the increase daily, and we've been able to fish similar phishing scams like – EireVerify, Svieducation scam, Vince Camuto email scam, NYSDOL scam, USPS scam, to mention but few.
ALWAYS REMEMBER TO SEND US A MAIL VIA OUR CONTACT US PAGE IF YOU'RE IN DOUBT OF TEXT MESSAGES, MAILS, OR ONLINE STORES!