I received an email from [email protected] that stated my information was compromised.
Do you think I should click the link and enter my info?. I want to know if the email is a legit or a scam?
Please leave a comment below if you have received a similar email or if you have information that would be of help.
Author Profile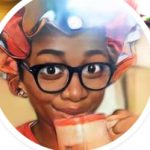 Wendy is a fraud fighter whose contents mainly target online scams. Her investigations have appeared on Itisreviewed,and elsewhere. She spends her free time reading novels, binging on Netflix, and listening to hip-hop.