Do you want to buy Fortero hair shampoo? Is Fortero shampoo the ultimate solution to hair thinning, hair loss, and hair growth? or is it another fad product? Find out from this review.
Our Review of this product serves as an eyeopener. We hope it meets you well, and on time.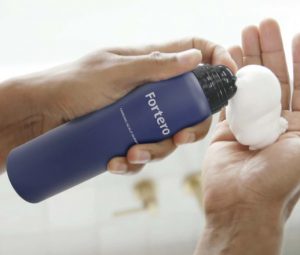 Fortero Shampoo: What Is It?
It is a hair shampoo that is allegedly made of natural, safe ingredients you can trust. According to the manufacturers, everything inside a bottle of Fortero is ecologically friendly, sustainable, and wasn't tested or used on animals at any time.
The hair product addresses multiple issues of damaged hair, enhances the density and quality of hair, and is said to be effective for treating hairs that have split ends and cleans the scalp completely.
This look like an ideal natural product right?
Sadly, we can not vouch for it, as we noticed the following inconsistencies;
Things to Consider Before Buying Fortero Shampoo
No Ingredients List
On the official website of Fortero Shampoo, there's no ingredient list as that shows what the product really contains. This is something to be really worried about. When a product lacks an ingredients list it's either the manufacturers have something they're hiding, or they're not sincere with their claims. This is exactly the case with a wood finisher we reviewed sometime ago. Customers complained that the product contained some kind of oil that couldn't bring back the original color and luster of wood furniture.
Customer Complaints
People who've bought and used fortero shampoo have left reviews stating their displeasure with the hair growth shampoo.
Someone has this to say on Amazon –
I bought Fortero shampoo directly from their website. And they make you subscribe to get cheaper price. It is a thick foam, reminds me of shaving cream more than shampoo. The mint smell and feel is just like shaving cream. Used it for 2 months, and had zero effect.

James
Scripted Reviews
On the official website of this product, there are reviews from users who claim Fortero shampoo works wonders. However, a close look at the reviews show they're all five star ratings. This is not possible for any product. Even the best product on earth has at least four or three star ratings. Could these reviews be fake? Likely so! We've seen such with similar hair products like Simfort, SoapCover, and even ModaModa.
Does Fortero Shampoo Really Work?
According to aesthetic dermatologist and hair-restoration surgeon Dr Max Malik, hair growth shampoo may not live up to the hype.
'As far as over-the-counter options go, shampoos and other treatments are very widely sold and it's a huge industry. However, there is actually very little evidence in support of these treatments."
In the case of Fortero shampoo, 8 out of 10 people who used it said it only delayed hair loss, not that it regrew hair. 
We don't think it is an ideal product for hair growth as there are some inconsistencies yet to be cleared by the manufacturers. Still, for a hair shampoo it's not that bad as it is quite solid and have a pleasant smell. Meanwhile, please share your experiences with Fortero. Did you notice any change?
Author Profile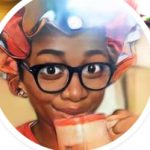 Wendy is a fraud fighter whose contents mainly target online scams. Her investigations have appeared on Itisreviewed,and elsewhere. She spends her free time reading novels, binging on Netflix, and listening to hip-hop.