Do you want to buy RestoFinisher wood finisher? Don't do so yet! A lot of things don't add up about this product and the company marketing it.
According to FTC, online shopping and negative reviews is the second most reported fraud category in 2022. As a result of this, we have taken the responsibility of reviewing products, stores, websites etc. for our reader's financial safety.
Our Review of Restofinisher serves as an eyeopener. We hope it meets you well, and on time.
Legit Furniture Restorer or Scam?
restofinisher.com claims the product penetrates faded lacquer, shellac, and varnish finishes to bring back the original color and luster of wood furniture. However, from our findings the claim is totally false. See the inconsistencies observed below –
Customers testified that the product has nothing to do with restoring furniture. It's just olive oil poured in a bottle that says 'Wood Finish Restorer'.
The Wood Finish Restorer product you see on their ad is NOT what you get. The product you get just says "Wood Finish Restorer", no ingredient list, no UPC code, no manufacturer name, no address, no instructions on the bottle, just Made In China. 
The site claims the product ships from US, but in reality it comes from China.
Absolutely not non-toxic. Restofinisher contains ingredients that may cause eyes irritation and make people feel sick. It is also inflammable.
Restofinisher.com is not selling what they claim. It copied the famous name "Restor A Finish", which has been around for sometime now.
Does Restofinisher Really Restore Wood and Cabinets?
Ignore the positive reviews on restofinisher.com, they're all scripted lies. When we ordered and used the Wood Finish Restorer we were totally disappointed. Firstly, it has no ingredient label or reference to it being RestoFinisher.
Secondly, after using it our cabinets did not look any different. We tried it on furniture and flooring, nothing changed except it looked oily.
If you're thinking of buying this wood finisher, We'd advise you not to do so.
Author Profile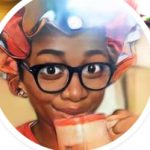 Wendy is a fraud fighter whose contents mainly target online scams. Her investigations have appeared on Itisreviewed,and elsewhere. She spends her free time reading novels, binging on Netflix, and listening to hip-hop.