There is an ongoing U.N Relief Fund Program Scam Text. Don't dare click on the link. It is a scam.
Lots of people have received this U.N Relief Fund Program Scam Text this May 2023. It actually contains a link to a malicious website.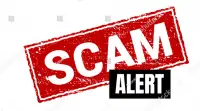 U.N Relief Fund Program Scam Text- How Does This Scam work?
U.N Relief Fund Program Scam Text is a fraudulent message sent by scammers to get your personal and financial information with the ulterior motive to defraud you. The email is telling recipients – Your number is winner of 189,000 pound. In the U.N Relief fund program. Email us your name, address and phone number to EMAIL:[email protected]. Don't be deceived. It is all Scam!
Clicking on the link exposes you to viruses, spywares, malwares, which are harmful to devices and can hack and destroy your mobile phone. Moreover, some individuals that received the same email left some reviews on Scam watcher.
The Scam Text Format


CONGRATS, YOU' NUMBER IS WINNER OF 189,000 POUND IN THE U.N RELIEF FUND PROGRAM,EMAIL US YOUR NAME,ADDRESS,PHONE TO EMAIL:[email protected]
Similar Scam Text Pattern
You receive a text message from an unknown or "spoofed" number. Scammers use technology to make it look like they're messaging you from a business or person you know (such as the IRS, Apple, or Amazon). They can also message you for a business.
The message creates a sense of urgency to get you to act quickly. For example, it may claim that your bank account has been closed or that you've won a free gift. 
Next, the scammer will try to get you to either respond, click on a link, or call a number or send a message to an email.
How To Tell It's a Scam
You aren't expecting a delivery from this company. 
The text message comes from a long or unusual phone number. 
The link in the text is obscured or doesn't come from an official PayPal, Costco, USPS, UPS, FedEx website etc. 
Tips To Avoid Being Scammed
Do not click on the link provided
Never respond to the emails
Received U.N Relief Fund Program Scam Text? Do The Following!
You should delete the text message immediately as it is obviously a phishing scam. Meanwhile, do not forget to inform your family and friends. Please they should not click on the link if and when they receive such message.
Also, you can report scams, untrustworthy websites and tell us why you consider the websites fraudulent. See similar phishing scam; Wal Tracking Scam, Delware BPO Scam, Publix 90TH Anniversary, etc.
Author Profile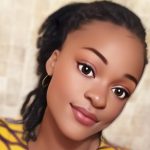 Scholar is a scam detector whose contents pinpoint the numerous drawbacks of fraudulent websites. She spends her free time reading books.