Do you've a Nift gift card? Are you wondering if the $30 offer for you is scam or real? Will you be able to redeem the gift card? below is my experience using the nift gift card.
My Experience With Nift gift card
I received a nift gift card for booking my first client as a pet sitter on rover and I proceeded to the website gonift.com to redeem my $30 offer. First of all, I wasn't allowed to see anything to buy unless I put in the "gift card" number. When I did so, I realized I couldn't buy anything with the $30.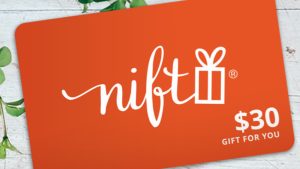 The offers in the categories I was shown were more than $30. So it wasn't a "free gift" perse. All the "gifts" I was offered were simply discounts applied through a promo code at checkout, where I actually have to pay the difference.
So Nift gift card works this way – You put your gift card number on the website, then you're shown categories for your offer. Once you select your "gift", you are redirected to that website, select what you want, at checkout apply your promo code & pay difference.
Is Gonift a Scam?
Gonift is a gift network that was launched 16 September 2015, so it has been operating for a long time. However, their methods of operation is not quite favorable, or deceptive as many users think. heir subscription plan is pretty shady. A user got a nift for a "free" razor trial kit, but the catch was that he had to sign up for monthly delivery before he even tried it. So he gets automatically charged for this subscription monthly.
So no, Gonift is not a scam perse, The major grouse people have with this gift network is their strategy. You get a coupon code BUT you have to PURCHASE selected items with your OWN money and many of the products are well over the gift card amount.
Reviews
Users have left the following reviews on Better Business Bureau.
Misleading website. The gifts are not gifts, theyre coupon offers on expensive subscription services. Sure, maybe some people are into expensive services but to mislead people into thinking they are getting a gift Is false advertising. If you want to use a service to give your customers/workers a gift, certainly dont use nift because the only person who wins is nift themselves.
I dont understand all of the negative reviews for this business. I received my first Nift gift a couple of months ago and did not like the couponed offered to me. However, in the next couple of months I did like the offers sent to me, which we were based on my preferences. It seems like the people who have submitted negative reviews did not read the offer carefully. It is obviously an advertising service that seeks to connect consumers with brands that will likely interest them. Its a win win for both the customer and the company.
Pros of Gonift.com
Nift gift card can be used in both physical or online stores
Con
To use Nift gift card you are required to spend your own money to cover the rest of the product. For example, you would get a 30$ give card but every item the business sells in greater than the original 30.
Summary
In conclusion, Gonift is not a scam. It operates like most gift card networks. However, there's a flaw that needs to be looked into by the company. People should be allowed to use their $30 nift gard to buy something worth $30 without having to use their own money. That's the benefit of gift cards.
Author Profile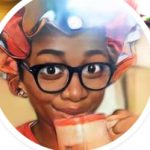 Wendy is a fraud fighter whose contents mainly target online scams. Her investigations have appeared on Itisreviewed,and elsewhere. She spends her free time reading novels, binging on Netflix, and listening to hip-hop.