Do you desire to lose some body weight? Are you considering Tea Burn powder? Read this review to find out everything you need to know about this weight loss drink.
What is Tea Burn?
Tea Burn is a weight loss supplement that comes in a powdery form for your tea. It contains L-theanine, Caffeine, Green tea extract, L-carnitine, Coffee extract and Chromium. All these ingredients help electrifying your metabolism, torching off fat from your problem areas, reducing hunger, and improving your health.
Sounds incredible right? However, the question is; Does Tea Burn really work or is it just another fad?
We've seen and used a couple of weight loss supplements like Exipure, Puralean, Zlem, but sadly we didn't see any results. Could this be the case with this product? Lets find out!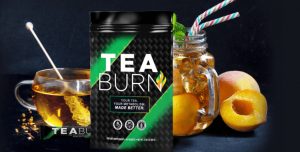 Tea Burn Weight Loss Tea: How To Take It
From what we gathered on the official website which is teaburn.com, a packet of Java Burn is to be taken with your morning coffee for at least 90 – 180 days to experience optimal results.
According to the information on the website, the formula of Tea Burn is the real key. Not just because of its natural ingredients, but because of its " proprietary method" for kickstarting your metabolism.
Pros
It consists of natural ingredients that are safe to consume
It comes with a 60 days money back guarantee
Tea Burn can be taken with other beverages
Drawbacks and Complaints
No real customer reviews online
No option for real customers to share their experience on the official website
It is not approved by FDA. On the website there's a caveat that says it has not been evaluated by the Food and Drug Administration.
Fake reviews online – the reviews on YouTube and other websites are sponsored reviews made by affiliate marketers.
Unverifiable testimonials on teaburn.com
Do Weight Loss Supplements Work?
According to Healthline, dietary supplements or pills help you lose weight, or at least make it easier to lose weight. However, you have to combine it with other methods like exercising, portion control, calorie deficit.
However, one has to be careful as many of them are fad, and don't work at all. It is advised to go for pills that have proven results and reviews. That way, you can know what you are buying.
Conclusion
From all indications, it is not clear if Tea Burn really works. Just like JavaBurn, the product has some inconsistencies. There are no real customer reviews about it and the website selling is using doctored reviews. As a result of this, we advise buyers to tread with caution.
Have you used Tea Burn? Have you noticed any changes so far? Please share your experiences in the comment section below.