Have you received a text message that says you should book a parcel redelivery at Parcelforce-gb.co? Beware! the website is not a real ParcelForce Website. Read this review to find out what you should do!
This review serves as an eyeopener to help you make the right decision about emails and text messages like this  "Parcelforce Text Scam"
We hope this review meets you well, and on time.
Parcelforce-gb.co Parcel Redelivery Text – How True Is This?
We have been receiving mails from readers, bearing screenshots of text messages from an unsaved number which claims they have a missed parcel delivery and they should visit a suspicious website to book for redelivery.
This message goes like this-
From: 447771455934
ParcelForce: sorry we missed you earlier, we have your parcel, to book a redelivery please visit hxxps://parcelforce-gb.co/deliver?tracking=GA5291441845
This might look so convincing, and might make you think your parcel will be delayed due to the circumstances. Hey! no need to be frightened or even visit the link. This review is going to show you how this scam works.
Parcel Redelivery Text Linked To Parcelforce-gb.co – Another Scam!
The website Parcelforce-gb.co is not the real ParcelForce express parcel carrier website. Scam detectors have also given it a low trust rating. The algorithm detected high-risk activity related to phishing and spamming and other factors relevant to the Shipping & Logistics industry. 
The fraudsters behind the phishing mail uses the following numbers –
07766949580
07340583845
07771455934
07768365181
07584955166
07748408125
07379218316
07469219691
 07379604520
How Does Parcelforce-gb.co Work
When you visit the link attached to the text message, you would be told to pay for redelivery. This itself is a warning sign. The legit ParcelForce does not require any fee for redelivery.
When you provide your card details to process the re-delivery fee of £1.80, the scammers would wipe out all the money in your credit card account.
This is exactly how this scam works!
A lot of people have attest to the fact that they were debited more than the shipping fee, and they didn't receive any parcel.
This is what Joshua Turner has to say about this message-
I was expecting a parcel so I didn't find the text odd. By the time I knew it was a scam I had already provided my card details. Before I could report to my credit card company I had been charged £100 –YouTube
What Should You Do If You Receive Emails or Message Like This
No matter how convincing it make sound, we advise you not to send money or personal information to any stranger without first going online to search for reviews.
You can send us a mail if you're in doubt of similar mails in the future!
Phishing scams are on the increase daily, and we've been able to fish similar phishing scams like – EireVerify, Svieducation scam, Vince Camuto email scam, NYSDOL scam, USPS scam, to mention but few.
ALWAYS REMEMBER TO SEND US A MAIL VIA OUR CONTACT US PAGE IF YOU'RE IN DOUBT OF TEXT MESSAGES, MAILS, OR ONLINE STORES!
Author Profile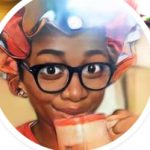 Wendy is a fraud fighter whose contents mainly target online scams. Her investigations have appeared on Itisreviewed,and elsewhere. She spends her free time reading novels, binging on Netflix, and listening to hip-hop.