Beware of the text message allegedly from NHS, that says you have been in contact with someone who has the Omicron Variant. It is a scam! Read this review to find out why our scam detector gave mypcr-test.com a poor trust score.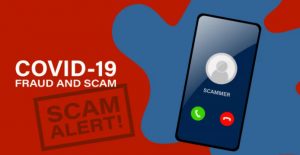 The mypcr-test.com PCR Test Text Scam
The fake NHS message goes like this-
NHS: You have been in contact with someone who has the Omicron Variant. You must order a free PCR testing kit here: hxxps://mypcr-test.com
This looks so convincing, and might make you panic. Hey! no need to be frightened or even visit the link.
The website mypcr-test.com is not not associated with the government. Meanwhile, the website was registered on the 5th of January 2022. So it is barely two days old.
What Should You Do If You Receive Emails or Message Like This
No matter how convincing it make sound, we advise you not to click the link attached to the message. Also, do not attempt to send money or personal information to any stranger without first going online to search for reviews.
You can send us a mail if you're in doubt of similar mails in the future!
Phishing scams are on the increase daily, and we've been able to fish similar phishing scams like – EireVerify, Svieducation scam, Vince Camuto email scam, NYSDOL scam, USPS scam, to mention but few.
ALWAYS REMEMBER TO SEND US A MAIL VIA OUR CONTACT US PAGE IF YOU'RE IN DOUBT OF TEXT MESSAGES, MAILS, OR ONLINE STORES!