Have you been looking for a fast charger for your phones? Did you stumble on an Ad for Chargex or ChargeX on YouTube or Google? Wondering if Chargex charger can really charge your phone 3 times faster or if it is another fad product? This review is for you!
Chargex Charger- Is This Phone Charger Worth It?
Many words have been used to describe this product. Some of the words include; 'Fast Charger' 'Quick Charger', 'ChargeX ' etc. But the main question is; does it really do the work it claims to do?.
It is true that this website seems legit, however what you should be worried about is if this phone charger will actually charge your phone fast without having any damages?
Should you be concerned about getchargex.com?
The answer to that question is Yes. The claims made by the website is totally false. Don't be deceived by the name 'ChargeX'. The device has been given the same name as a legitimate car battery company in United States in order to trick buyers. The poor car battery company has absolutely nothing to do with this phone charger.
Below are facts you should consider before buying Chargex phone charger;-
Bogus Claims
The Quick Charge(QC) technology, invented by Qualcomm, which Chargex claims to use is not compatible with all devices and it does not repair or heal the battery.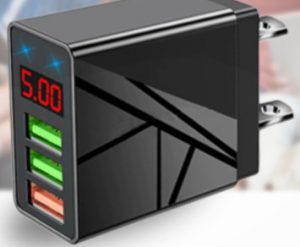 Also, from the images of the charger on getchargex.com we can see it is a Chinese product called QuickCharge US Adaptor.
Customers who bought the Chargex Charger confirmed it doesn't charge phone fast as it claims, and that it is in fact a Chinese product.
The image below shows the experience a customer had when he bought the Chargex charger.

Too Costly
getchargex.com is selling the charger for almost $34.95. The product itself is 'QuickCharge', when you check on Aliexpress it is been sold for as low as $4. GetChargex bought these chargers from the Chinese market, branded it 'Chargex', did a ton of advertising with the research story, and now want you to buy it for $34.95 whereas it can be gotten for far cheaper prices elsewhere.
The price difference is huge.
False Reviews
The positive reviews on getchargex.com are all fake. Aside from the fact that they are all five star ratings (which is impossible for a product), the customer profiles are not real. When we did a reverse image search, we discovered the images have been used many times online, and are even available for sale on StockPhotos. See the result below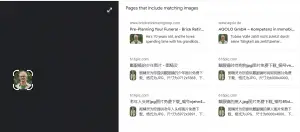 Also, We have seen this kinds of reviews and the exact device many times, and of a truth they are all the same. They don't work. You can check this review here to see for yourself.
Are Fast Chargers Good for your Phone?
The answer to the question is complicated.
What you should know is this "Yes some chargers are fast, but they create two problems. Number one, HEAT. Chargex uses 3 amp, 3 amps are known to heat up and destroys batteries. Number two, kills the phone's battery. The claim that Chargex would reverses battery aging and damage is totally false.
Fast chargers DO NOT reverse battery aging. There is no way a charger that is hot from being charged with 3 amp would fix any internal problems in your phone.
There is absolutely no proof or guarantee. Just pure sales tactic to make you buy the product.
Is Chargex A Scam?
From our findings, Chargex phone charger is not a genuine product. Customers who bought this fast charger complained that it comes with NO instructions and doesn't charge fast as claimed. Also, the box has the inscription 'Made in China'. There is no mention of 'ChargeX' anywhere.
Meanwhile, we've reviewed a couple of similar fast chargers – BoltzPro, UltiCharge, SpeedPro, and the results are all the same; they don't charge as fast as claimed.
Have you purchased Chargex Charger? Is it worth the price? Please share your experience in the comment section!