Are you struggling to stay in perfect shape and keep your skin radiant and smooth? Are you considering buying Bymcf Body Sculpt machine? Don't do that yet. Go through this Honest Review to find out if it really works or a sham.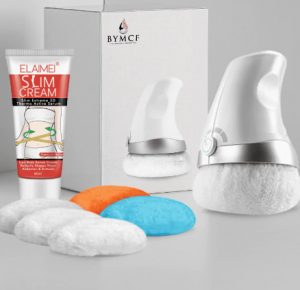 Bymcf Body Sculpt: What is It?
Bymcf Body Sculpt is an electric massaging sculpting device. It accelerates your body's fat consumption and makes your body slimmer and smoother. It is perfect for all parts of the body, including arms, abdomen, back, hips, glutes and legs. With Bymcf body sculpt, you can get rid of cellulite, improve your skin's texture and say goodbye to unwanted inches on your body.
How it works – It uses unique technology to send micro-blasting waves into your skin while gently massaging your body.
Does Bymcf Body Sculpt Really Really Make You Slimmer And Smoother?
Sadly not, Bymcf does not really work as advertised. It was rated 2.3 on Trustpipot where majority of users complained that the website has very poor customer support system.
See what some users have to say –
I ordered the body sculpting next day I called to cancel they said it was already shipped?????? They said when I receive it to return it. I received it shipped it back immediately I have my custom paper and confirmation it went thru customs and went to china. This has been going on over 2 months and when I email them I get an automated reply saying they will look into it. DO NOT ORDER ANYTHING FROM THIS FRAUDENT COMPANY

Joan Roggers
I would have given bymcf
No stars if it was possible to write a review without stars!
They sent me a broken device -,I returned it & they will not refund my money – it came in a smashed box-
They have horrible customer service!
Be Careful !

Jenny H
Advantage
You can use it from the comfort of your home.
Safes you money and time of going to gyms, buying pills and strict diet.
It can be used on all part of the body
Disadvantages:
Has tons of negative reviews online.
Some users complained that it is too heavy to carry
Has poor customer support system
Conclusion:
From all indications, Bymcf Body Sculpt claims to accelerate your body's fat consumption and makes your body slimmer and smoother. However, there are tons of negative reviews online about the product.
Have you heard of Beyouth Pro Collagen and Purime Collagen Mask? We reviewed them earlier.