The word on the street is that FitCoach is not a genuine fitness App. If you're considering subscribing to the app, don't do so yet! This honest Fitcoach app review reveals everything you need to know about Fitcoach membership, its exercises, and how to cancel subscription.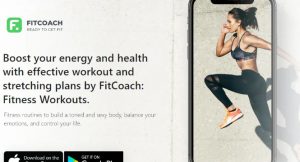 What Is FitCoach all about?
It is a fitness app that helps people stay fit. It contains personalized workout plans and meal plans. The exercise routines allegedly help you build a toned and sexy body, balance your emotions, and control your life. Sounds interesting right? Sadly, there's some inconsistencies about the app.
Is Fitcoach a Scam?
The fitness app is not a scam perse, however lots of users have left complaints online about its shady practices. According to the complaints, Fitcoach fitness app kept charging them for subscription even when they opted for just one month trial. The app has hidden charges and refunds are not granted.
See what some customers have to say-
I had a horrible experience with them. They have hidden charges and took my money. Stay away from them. I asked for refund many times and keep saying no in stead offering me free lifetime subscription which I don t wanted as I was scared of accepting anything from them. Please stay away from them!

Merari Zuñiga
Money grabbing busness only interested in taking your hard earned cash from your bank saying you signed up for it …i am positive i never!!! i bought 1 month for £15 never used it once only for them to go back into my account for a further £30.99 when i emailed them about it they say there is no refund policy but they can offer me a lifetime subscription for free….PLEASE DONT BE FOOLED BY THESE RIP OFF MERCHANTS

Elizabeth Blue
How To Cancel Fitcoach Subscription
Whether you use an apple or an android phone, it's not quite easy to cancel FitCoach membership subscription. This is because signing up is easy, but canceling is hard. Still, you can take the following steps to cancel for apple phones-
Open the settings app and tap on your name.
Tap on the "Subscriptions" tab. (Note: That you might not automatically see this tab. In that case, tap on iTunes & Appstore)
Next, tap on your Apple ID. View Apple ID then sign in and scroll down to the "Subscriptions" button.
Next, tap on Fitness Coach & Diet: FitCoach (subscription) you want to review.
Now, tap on cancel. (Note: That if you don't see a "Cancel Subscription" button for fitness coach & diet: fitcoach, then it's definitely canceled already. It won't be renewed anymore).
For Android phones, you should take the following steps –
First, open the Google Play Store. If you have multiple Google accounts, be sure you're signed into the right one.
Click on menu, then go to "Subscriptions".
Choose the fitness coach & diet: fitcoach subscription you wish to cancel and tap on the "Cancel Subscription" option.
Finish up as directed.
Conclusion:
Fitcoach is a viral fitness app that provides personalized workouts and meal plans to users. However, some users have called it a scam as they were wrongly charged even when they opted for just a month trial plan.
Have you heard of Saanvi face cream, we reviewed it earlier.