Did you receive an invitation to claim a bitcoin account on Usdteusa.com? Beware! It's a scam. This review exposes reasons why Usdteusa.com should be treated with caution.
What is Usdteusa?
Usdteusa is a platform located at Usdteusa.com, which claims it is a USDT trading platform, but this is not true. The homepage alone shows it was created by amateurs. The website was recently registered on 2022-06-16, by an anonymous person whose intentions are not genuine. Obviously, Usdteusa.com website is not authentic as there is nether a Contact Us nor About Us Information provided.
My Derma Dream Microsculpt Reviews ...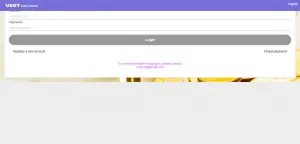 Why It's a Scam:
Aside from the About Us info and Contact details which Usdteusa lacks, there are relevant metrics that it failed to reach. First of all, it is not regulated nor has any license to show the platform has been endorsed for crypto trading by the right regulatory bodies. Secondly, there's no mention of the team members involved. Crypto trading website is not a one man thing. Then there's the issue of Free money. Whether in cash or cryptocurrency, any investment opportunity promising free money is likely to be fake.
How does Usdteusa Scam work?
The scammers behind this platform send people fake account with high balance including username & password. However, in order to transfer the money, you need to create an account & deposit lots of money. The so called 'deposit' is called 'upgrade' when in reality it is just a means of robbing people.
Even when you make the deposit, you wouldn't able to withdraw the money. This is because the account is a fake one and the so called high balance does not really exist.
Sadly, the people behind this scam keep creating fake crypto websites, using the same methods to scam people. So far, the following scam crypto trading website has been created –
These websites look similar, and share same registration dates.
How To Protect Yourself From Crypto Scams
Many crypto frauds look legit and convincing. Below are some steps you can take to protect yourself:
Only invest in things you understand: If it's not clear to you how a particular cryptocurrency works, then it's best to pause and do further research before you decide whether to invest.
Take your time: Scammers often use high-pressure tactics to get you to invest your money quickly – for example, by promising bonuses or discounts if you participate straightaway. Take your time and carry out your own research before investing any money.
Be wary of social media adverts: Crypto scammers often use social media to promote their fraudulent schemes. They may use unauthorized images of celebrities or high-profile businesspeople to create a sense of legitimacy, or they may promise giveaways or free cash.
Ignore cold calls: If someone contacts you out of the blue to sell you a crypto investment opportunity, it's probably a scam. Never disclose personal information or transfer money to someone who contacts you in this way.
Do your research: The most popular cryptocurrencies are not scams. But if you haven't heard of a particular cryptocurrency, research it – see if there is a whitepaper you can read, find out who runs it and how it operates, and look for genuine reviews and testimonials. Look for an up-to-date and credible fake cryptocurrency list to check for scams.
Is it too good to be true: Companies that promise guaranteed returns or to make you rich overnight are likely to be scams. If something seems too good to be true, tread carefully.
Finally, as with any investment opportunity, never invest money you can't afford to lose. Even if you're not being scammed, cryptocurrency is volatile and speculative, so it's essential to understand the risks.
Conclusion:
From all indications, Usdteusacom is not a legit crypto trading platform. Users wouldn't be able to withdraw the money in their account even after making deposits. Beware! Usdtang com is a scam ripping people off!
Recommendation
Do you want to trade cryptocurrencies and you are looking for a trusted legit system that can help you out with minimal effort and make you good profit? then check out this system
Author Profile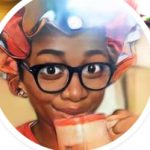 Wendy is a fraud fighter whose contents mainly target online scams. Her investigations have appeared on Itisreviewed,and elsewhere. She spends her free time reading novels, binging on Netflix, and listening to hip-hop.