Have you heard of USDtuut.com Trading platform? An alleged Crypto and Forex Trading platform? Beware! It's a scam.
It is not an authentic USDT Trading platform. It is designed by scammers whose goal is to lure and defraud unsuspecting individuals. A lot of people have reported of being scammed by this malicious website.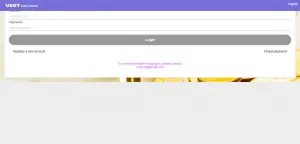 The USDtuut.com 2022 – How does This Scam work?
It is a fraudulent website designed and recently registered on 2022-05-26 by scammers that claims to be an USDT Trading platform. Obviously, USDtuut.com website does not look authentic as there is nether a Contact Us nor About Us Information provided.
When you sign up to this website and invest, you will be asked to pay a tax before you can be able to withdraw. Even when you do so, you still cannot maximize any profit nor be able to withdraw back your money. Don't be deceived. It is all scam!
How To Identify Fake USDT platforms:
The USDT Logo: An original USDT logo is green, however, a fake logo colour is grey.
Fully Diluted Market Cap: This is one of the most important ways to spot these fake transactions. If after clicking on the USDT symbol you are unable to find the fully diluted market cap.
Conclusion:
From the ongoing, USDtuut.com is not a legitimate platform. Online users or Crypto traders should not visit or submit personal or financial information on it. The website was registered few days ago and has no information about its operation.
Also, you can report scams, untrustworthy websites and tell us why you consider the websites fraudulent. See similar phishing scam; SharpUSPS scam text, Wal Tracking Scam, Delware BPO Scam, Publix 90TH Anniversary, etc.