Do you want to lose weight or get rid of abdominal fat? Do you want to buy Perfect Detox Slimming Patch? Don't do so yet! This honest review exposes everything you need to know about this weight loss patch.
Perfect Detox Slimming Patch: What is it?
Also known as Flyles perfect detox slimming patch, it is an all-natural abdominal patch that allegedly infuses active herbal goodness through your navel to maximize weight loss and prevent fat absorption. It is also said to remove impurities and toxins from the stomach, enhance the vitality of the intestine, as well as speed up fat absorption.
Sounds interesting right? Could this claims be true? Lets find out!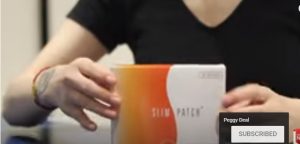 How To Use
Apply patch on abdomen
Leave for 6 – 8 hours
Remove
Things You Should Consider Before Buying Perfect Detox Slimming Patch
Not Scientifically Proven
The truth is that there's no reliable evidence that detox slimming patches work. No scientific studies have been published that show that they work or that they're safe. The Federal Trade Commission has even charged some distributors of detox foot pads with deceptive advertising.
Fake Before and After Pictures
Most, if not all of the before and after pictures of users are not real. In fact, the pictures used are those of people who've engaged in rightful ways of weight loss, like dieting and cardio exercises. When you do a reverse image search, you'd discover that the exact images have been used by lots of weight loss products.
Skin Irritation
People with sensitive skin can develop skin irritation like rash or eczema, on direct contact with the adhesive used in the patch.
Does Perfect Detox Slimming Patch Work for Weight Loss?
Certainly not! It's just an adhesive patch that leaves the skin red with rash. Even after using it for a month, there was absolutely no positive result documented.  Meanwhile, it contains some harsh ingredients which users reacted to. Major reactions reported include; red skin, eczema flare up, rashes, etc.
Conclusion
Just like Belly drainage oil, you can't achieve weight loss with this perfect detox slimming patch. You need to combine other proven methods like dieting, workouts, life style changes, etc.
The bottom line: As with anything that sounds too good to be true, your best bet is to wait for scientific evidence that proves a claim before investing your time and money.
Have you bought and used this Detox patch? Did it work? Please drop your reviews on the comment section.