Do you want to buy belly drainage ginger oil for weight loss? Are you looking for true reviews? Read this honest review to find out everything you need to know about this lymphatic drainage ginger oil.
Our Review serves as an eyeopener. We hope it meets you well, and on time.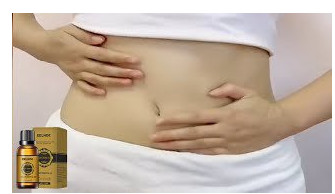 Belly Drainage Ginger Oil: What is it?
It is a slimming product that comes in form of oil. This essential oil contains an ultra-fast fat-burning formula is specially designed to eliminate cellulite cell. It works this way – boosts vital fluid circulation to promote metabolism and detoxification, burns fats naturally with no harm effect.
Sounds interesting right? Could it be a better alternative to dieting and cardio exercises? Lets find out!
How To Use Belly Drainage Ginger Oil
Apply once daily, before going to sleep.
On specific areas, such as buttocks, calves, thighs, abdomen, arms, etc., or the whole body.
Put on the skin and massage it in gentle circular motions for about 5-10 minutes.
Stop once the skin feels warm and relaxed.
What we Like
It is available on Amazon and Walmart.
It's quite affordable
What we Don't Like
Belly drainage oil does not burn out fats and bumpy cellulites. Even when we used it for four weeks we saw no change.
 There are no clinical trials that have been conducted to back up the claims of this product.
Fake before and after photo – when we checked the images used on the website, we discovered it has been used by countless weight loss products.
One major side effects is skin irritability. We felt tummy pain the next day, exactly on the spot we applied it.
It has a 2 star ratings on Amazon, showing that users are generally displeased with it.
Does Belly Drainage Ginger Oil Work for Weight Loss?
No, it doesn't. MayoClinic has addressed this issue on this article here. The truth is that there's no reliable evidence that Belly drainage ginger oil reduces weight. In fact, Medicalnews clearly warns that during lymphatic drainage massage you should not use any product, only use your hands. See the following tips –
These massage movements should affect only the skin, so use gentle pressure and do not press hard enough to feel the muscles.
Keep the hands relaxed.
Do not massage swollen or infected areas.
Do not massage areas of the body that have undergone treatment for cancer.
Drink extra fluids, ideally 2–4 glasses of water, after each massage to help flush the body.
During the massage, there should be no pain or skin reddening.
Do not use lotions or other products, only the hands.
Conclusion
Just like Kimutox, Belly Drainage Ginger Oil is just meant to fool people. It does not work. It's not possible that you'd burn out belly fats and cellulites just by applying the oil. As far as we are concerned, the only effective way to burn out fats and maintain a healthy weight is by dieting and working out.
Have you bought this essential ginger oil? What are your experiences so far? Please share on the comment section!
Prefer to do so anonymously? All you need to do is go here >>>> Fill The Form.