There is an ongoing Scam on OfferUp marketplace. Whereby the scammers send verification code to people and ask them to send it back. They also ask the sellers to message them outside the App by asking for their phone number and email address. Beware! It is a scam. This article tells you how OfferUp scam works and how to avoid the perils.
With online scams springing up rampantly, we have taken the responsibility to review online stores, websites, products etc. in order to save you from being defrauded.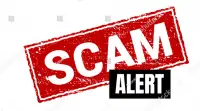 OfferUp being an online sales platform created in 2011 that allows you to buy or sell items.  Attractively, there is no commissions or fees to list items for sale. Scammers are using the platform to defraud unsuspecting customers.
How To Identify OfferUp Scam?
If someone asks you for a verification code to verify your post. OfferUp does not ask for verification codes to verify posts. Treat that person with suspicion
However, they can also ask you to message them outside of the app by asking for your phone number or for your email address. Avoid contacting someone outside the app's messaging system. This APP provide messaging system for a reason – it's safe and secure. When you use OfferUp's messaging system, you never need to give out your email address or phone number to communicate with another person. Giving out personal information is how many common scams begin. Politely decline and encourage the other person to continue messaging in the app.
What You Should Do About This:
If someone asks you for a verification code to verify your post. Be wary and don't provide your code. If yyou have already done so, be very careful and do not follow up when they send any email.
Also, you can report scams, untrustworthy websites and tell us why you consider the websites fraudulent. See similar phishing scam; Wal Tracking Scam, Delware BPO Scam, Publix 90TH Anniversary, etc.