Should you click on the scam email identity protection from Norton Lifelock ? Is it a legit annual product membership mail? Read this review to find out the facts about Norton Lifelock scam email.
According to FTC, online scams is the second most reported fraud category in 2021. As a result of this, we have taken the responsibility of reviewing products, stores, websites, apps, mails etc. for our reader's financial safety.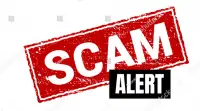 How Does Norton Lifelock Scam Email Work?
Norton Lifelock scam emails are fraudulent mails sent scammers with the goal to get people's personal information. Thereby, defraud those individuals. However, this mail comes from an unknown number and in this format – " Anual product membership" to a Norton product has been renewed. However, it comes with different offers and links to buy or renew antiviruses or other security services. Don't be deceived, the mail comes with other phishing website that lure and defraud unsuspecting victims.
Notably, mails and text messages that claims to be the real NortonLifeLock often try to create a sense of urgency by threatening to charge your credit card unless you respond. They may also include warnings about expired antivirus settings or an infection on your computer. Most include an urgent request that you contact someone, asking the reader to sign on to a spoof site, open an attachment, call an 800 number, or respond with personal or account information.
Scam emails often look like a renewal notice, stating your credit card will be billed unless you call the number listed. Many of the spam emails using Norton, LifeLock, or NortonLifeLock names include offers with fake links to buy or renew antivirus or other security services. Unfortunately, these links do not lead to legitimate NortonLifeLock websites, but instead to sites controlled by the scammer. Some links lead to installing malware on your computer
What To Do If You Receive Norton Lifelock Scam Email:
Don't click on any links.
Don't use the number in the email or text. If you want to call the company that supposedly sent the message, look up their phone number online.
Summary:
From all indications, It is clear that scammers impersonate Norton lifelock with the goal to obtain individual personal details and defraud them. If you receive such mails, the best thing to do is to block the sender and delete the message.