If you are thinking of buying shoes from Marianneposa, DON'T, there are a lot of redflags about the store. This Marianneposa.de Reviews exposes everything you need to know about the online store.
With online scams springing up every day, we have taken the responsibility of reviewing products, stores, websites e.t.c in order to save you from making wrong decisions.
Our Review of this Ecommerce serves as an eyeopener. We hope it meets you well, and on time.
What Is Marianneposa – is It Legit?
Marianneposa is an online store that is selling different kinds of shoes for male and female. They have fashionable boots, sandals, slippers, e.t.c
However, on close inspection of the online store, we noticed some disturbing things about the store.
Before ordering the items, you should see our findings below
Why Marianneposa is a Risky Store
Below are reasons why we think Marianneposa.de is an untrustworthy online store-
Offshoot of a suspicious Store- Like you noticed on the website, the brand name is 'Mary Posa' The thing about this brand is that it has a lot of negative reviews online.
When you search online for 'Maryposa Shoes' you would see tons of negative reviews about the store. The shoes received were all of super cheap quality and don't look like the images on the website. You can check here for customer reviews.
MaryPosa Shoes Scam- Beware!
The Mary Posa shoes scam is a trendy scam right now. A lot of online stores keep popping up on social media claiming to sell fancy shoes for affordable prices . However, when people order, these things happen-
You receive a very inferior item.
It does not look like what you ordered, or it is a different item altogether.
There is no way to dispute your charge and get a refund.
Instead of buying these shoes and getting rubbish in the end, you can buy real boots on Amazon for affordable prices.
One of the reasons why we recommend Amazon is that you can always get your money back if you are not satisfied with your order.
Check our Trusted Amazon Sellers Below
Searching For These Items? See Trusted Sellers
Author Profile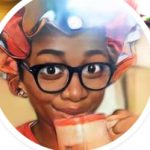 Wendy is a fraud fighter whose contents mainly target online scams. Her investigations have appeared on Itisreviewed,and elsewhere. She spends her free time reading novels, binging on Netflix, and listening to hip-hop.