Jayco Rv is not giving away Luxury RV ‪wo‪r‪t‪h $99,995. The Facebook post is a scam created by a fake Jayco RV page.
We have had readers sending us mails about a supposed Jayco 2021 RV giveaway going viral on Facebook. The post claims that you only need to like and share, then register on a website to claim your prize.
This is quite funny. We have seen this exact Jayco RV giveaway scam last year.
This review covers everything you need to know about Jayco Rv and the supposed giveaway on Facebook.
The Truth About Jayco RV Giveaway on Facebook
We've seen this happen countless times. From Costco, Aldo, to bath&body, Wholefoods, and now Jayco. All giveaway scams which was created by scammers.
They are simply playing with your intelligence. No matter how many times you share the post, you wouldn't receive anything.
Jayco RV Giveaway Scam on Facebook
How does it work?
The RV giveaway is like other scams that operate on a principle known as "like farming." The name of the like-farming game is "engagement". The more engagement a post gets in the form of likes and shares, the more Facebook's algorithm pushes it to newsfeeds. The more people who see such a post, the more likely they will engage with it.
After liking and sharing the viral giveaway post, you would be made to register on a website to claim your prize. This is where the scam comes in.
While registering, you'd be made to submit your credit card details, email address, phone number, etc. The website claims all these is needed to confirm your address. But that is all BS!
When you submit your credit card information, the scammers behind the Jayco RV giveaway post will try to hack into your bank account and steal all your money!
What Does Facebook Scam Giveaway Do?
Here are a few of the things these Facebook giveway scam are designed to do:
Hijacked profiles
Collection of personal info like birthdates, credit card details and email addresses
Exposure of friends lists, IP addresses, and device information
Exposure to malware
Scamming you out of money
The best thing to do when you see such giveaway scams, is to try locate the official website of the company and file a report.
If you see a Jayco RV giveaway on social media, always go to their website at www.jayco.com to verify.
Author Profile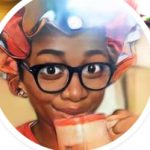 Wendy is a fraud fighter whose contents mainly target online scams. Her investigations have appeared on Itisreviewed,and elsewhere. She spends her free time reading novels, binging on Netflix, and listening to hip-hop.