Beware of the Hermes 184th Anniversary Celebration message or post that tells you to complete questionnaires in order to receive Hermes bag. It is a phishing scam. The link attached to the message is that of a fake Hermes website.
With online scams springing up every day, we have taken the responsibility of reviewing products, stores, websites etc for our reader's financial safety.
This review expose everything you need to know about the text message, and why it is fraudulent.
How Does Hermes 184th Anniversary Celebration Scam Work?
The message is created by scammers who aim to steal account credentials, personal and financial information. When people visit the website they will be made to provide their personal information.
This is where the scam comes in. When you provide your credit card information, these scammers will delete every dime you have in your bank account. This is because they're not the legit Hermes company, and they don't have any bag for you. These scammers also sell your personal information to the dark web, making you vulnerable to online fraud.
The Fake Hermes Bag 184th Anniversary Celebration Website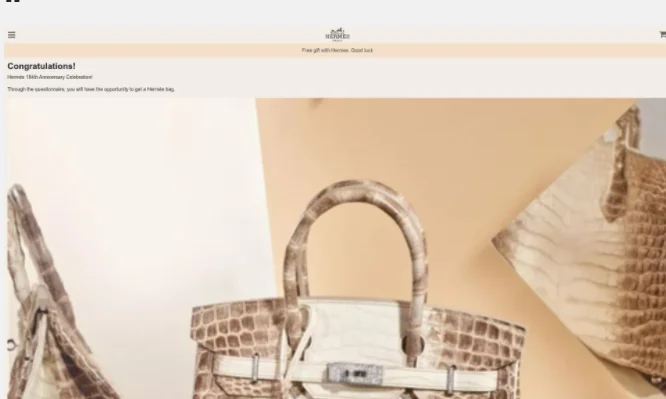 Don't be fooled by the comments on the website. They're all fake. The comments are used by scammers to convince potential victim into partaking.
So far these scammers have used the following website –
https://fevan.com .cn/?app=hermes
If you have submitted financial information on the fake website, immediately contact your bank for help.
Meanwhile you can check the comment section below for additional information. Share what you know or ask a question about this article by leaving a comment below.