Have you received a GRA Moissanite ring that you didn't order? Are you worried because you never made that purchase? Don't be! As of March 2023 more than two hundred people have received wrong delivery of GRA & Moissanite. This review exposes how the scam works, and what you should if you've received a package you never ordered for.
GRA Moissanite Ring Unordered Package Scam: How Does It Work?
You've received this ring because you ordered an item online from a fishy website. Like many fraudulent online stores, this scam uses social media as a bait to get their victims. They advertise items for cheap discounts, but send something different and far cheaper when a customer orders.
Instead of a laptop mobile desk, you'd receive cheap watch. Instead of a scooter, you get a walking cane. On and on it goes! In this case, you received a ring.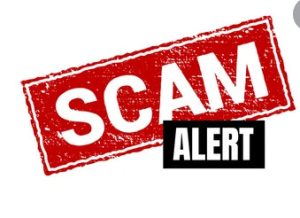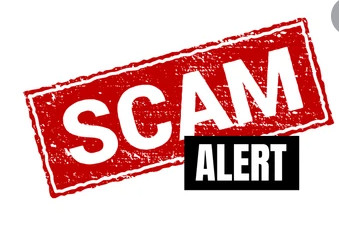 This scam uses different Facebook Ads, different websites, email address, and of course sells different products!
However, what you should know is this; Tevin James is just a pseudo name used by the crooks. Even the contact address attached 10859 Oxnard Street, North Hollywood, CA, USA has nothing to do with the online store that duped you.
Meanwhile, if you received a Tevin james ring and you're sure that you never ordered anything online, YOU ARE NOT SAFE! Continue reading…
Should You Be Worried About This?
Yes, you should!
This scam is called brushing, and it has been popping up all over the world ever since the birth of e-commerce. You might receive a package even when you had not ordered anything from online.
Often, the items received are lightweight and inexpensive to ship, such as ping pong balls, or more recently, face masks or seeds from China"
The retailers sending these items are either doing it to amass positive reviews (buying it themselves and leaving reviews), to increase their sales numbers (yes they sent it out to you for free, they however know that people may likely return it).
Why it's bad news for you
The fact that someone was able to have the items sent to you as if you purchased them indicates that they probably have some of your personal information such as your name, address, and possibly, your phone number. Once the information is out there on the internet, it could be used for numerous crooked enterprises.
What You Should Do About This Scam!
In cases were the packages come with an address or phone number you should notify the retailer. Especially if it is from known stores like Amazon.
Change your account passwords. This may be a sign that personal information has been compromised and to improve account security, keep a close eye on credit reports and credit card bills.
You are allowed to keep the merchandise. The Federal Trade Commission says you have a legal right to keep unordered merchandise.
Similar scams we have exposed ; CYiatun, Idex, Joe, and many more.
Have You Been Scammed? To Get Your Money Back!
Shopping from this store exposes customers to the risk of hacked credit card and overcharged fees. Also, customers would either receive an inferior item, a different cheaper item, or nothing at all.
You should contact your bank and request for a new credit (debit) card. On the other hand, if you used Paypal as a method of payment, you should document (screenshot) the transactions for future purposes.
It is true that online shopping has made life easier, however when ordering things online check out the following-
How old is the website? Does it provide return address? Are there customer reviews online? Do the social media icons work?
Always remember you can get the items from trusted sellers on Amazon, like the ones provided above. One of the advantages of shopping from amazon is the return policy.
Author Profile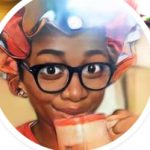 Wendy is a fraud fighter whose contents mainly target online scams. Her investigations have appeared on Itisreviewed,and elsewhere. She spends her free time reading novels, binging on Netflix, and listening to hip-hop.