Can you really make money from completing simple surveys on Fugar77? Is it scam or legit? Read this review to find out everything you need to know about Fugar77.com.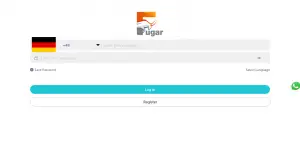 What is Fugar77.com
fugar77.com is an app/ website were people can earn money by simply completing surveys. The website claims it can make you loads of money from the comfort of your home.
How It works;
Get paid for making posts about Fugar77 on YouTube, Facebook, etc.
Get paid for testing free apps and games
You get paid for completing surveys
Earn money from participating in Giveaways
Sounds Incredible right? Sadly, there's some inconsistencies about the website.
Things You Should Consider Before Signing Up to Fugar77.com
Does Not Pay
Fugar77.com has a crooked payment structure. When you want to withdraw the money you've earned you'll be told to wait for a certain period of time. It's called 'verification' or 'processing'. But after waiting till the date, you wouldn't receive any dime.
Identity Theft
The website exposes you to the risk of fraud and identity theft. In most surveys, you'd be told to provide your personal information like security number, email address, phone number, etc. This is then sold to the dark web.
No Information About the Owner(s)
There's no contact address on its website. There's absolutely no way for users to know where the platform is physically located. This is highly suspicious. Meanwhile, even when we checked on Who.is we were unable to get information whatsoever about the owners.
Lacks Credibility
The website was registered in March 2022. Meanwhile, it has been rated 1% on Scamdoc. This shows it has a poor trust score.
Is Fugar77.com Legit?
Certainly not! Fugar77.com has a couple of drawbacks that makes it a suspicious. Firstly, it does not pay users after they complete tasks or invite people to the site. Secondly, it shares similarities with Surveyj, an earning site that duped thousands of people in 2021.
Thirdly, there's a possibility that fugar77.com will sell your personal information like your email, number and credit card info to the dark web.
Conclusion
Fugar77.com is not a legit earning site to make money from. It has a poor trust score, and as such lacks authenticity. Just like Use2earn, moneygenie.co it is not a real site where you can earn money from completing minor surveys. No matter how many referrals you bring to the platform, and how many tasks you complete, you will never get paid, not even a single cent.
Have you used Fugar? Were you paid? Please share your experiences below