Searching for Fortero Shampoo Reviews this February 2022? Read this review to find out if Fortero Carbonic Acid Shampoo can really thicken your hair or if it is just a hoax.
With online scams springing up every day, we have taken the responsibility of reviewing products, stores, websites e.t.c in order to save you from making wrong decisions.
Our Review of this product serves as an eyeopener. We hope it meets you well, and on time.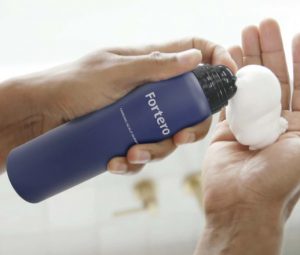 Ingredients:
On the official website of Fortero Shampoo, we're told this product does not contain any harmful chemicals such as hair dyes, SLS, Paraben, Phosphate and Sulphur. However, there's no ingredient list as that shows what the product really contains. Yet, we're made to believe that it is –
Environmentally Friendly
Paraben Free
Phosphate Free
Vegan
PH balanced
Sulfate Free
Cruelty Free
This look like an ideal list of a natural product right? But we can't help but wonder why we're not been shown what this product REALLY contains. If it is indeed Chemical free, what is there to hide?
How to Apply
There's no direction on au.fortero.com on how this shampoo should be applied. However, we believe that it should be used the same way other shampoos are used. Meanwhile the store is also offering a subscription package. You get extra 25% off aside from the general Valentine's day sale of 25%.
Hmmm, quite interesting.
There seem to be some inconsistencies about this product. Those who used this shampoo had these to say about it-
Unproven Results
The claim that Fortero Shampoo thickens the hair and eliminates hair thinning is not entirely true, neither is it backed with any proof. The product have met a lot of backlash from users, especially on Amazon. The major complaint being that it doesn't grow the hair.
Below is what a customer has to say –
I bought Fortero shampoo directly from their website. And they make you subscribe to get cheaper price. It is a thick foam, reminds me of shaving cream more than shampoo. The mint smell and feel is just like shaving cream. Used it for 2 months, and had zero effect.

James
Fake Reviews
On the official website of this product, there are reviews from users who claim Fortero shampoo works wonders. However, a close look at the reviews show they're all five star ratings. This is not possible for any product. Even the best product on earth has at least four or three star ratings. Could these reviews be fake? Likely so! We've seen such with similar hair products like Simfort, SoapCover, and even ModaModa.
Do Hair Growth Shampoo Work?
According to aesthetic dermatologist and hair-restoration surgeon Dr Max Malik, hair growth shampoo may not live up to the hype.
'As far as over-the-counter options go, shampoos and other treatments are very widely sold and it's a huge industry. However, there is actually very little evidence in support of these treatments."
In the case of Fortero shampoo, 8 out of 10 people who used it said it only delayed hair loss, not that it regrew hair. 
We don't think it is an ideal product for hair growth as there are some inconsistencies yet to be cleared by the manufacturers. Still, for a hair shampoo it's not that bad as it is quite solid and have a pleasant smell. Meanwhile, please share your experiences with Fortero. Did you notice any change?