In case you're thinking of ordering the electricity saving device called Ecowatt Pro, we advise you not to do so yet. A lot of things don't add up about the product.
Does the EcoWatt Pro actually reduce electricity bill? Should you get this energy saver or is it another ripoff scam? Find out here!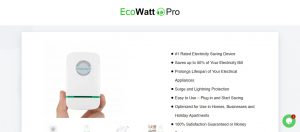 EcoWatt Pro Electricity Saver- Is It Worth It?
One of the reasons why this device is the rave of the internet is because it allegedly saves up to 50% of your electricity bill. Also, it is is been sold for 50% discount and a further discount when you buy more.
However, we noticed some inconsistencies about the product. Below are reasons why we do not recommend EcoWatt Pro –
Saves Little or No Energy
When you unbox the device, you would see it is a capacitor placed across the power line. This actually might do a little bit of power factor correction, but you are not billed for reactive power at home. So it saves you nothing in money.
Might Cause Fire Hazard
The Ad claims EcoWatt has Surge and Lightning Protection, but the website failed to mention if the capacitor inside the EcoWatt is  actually rated for connection across the AC line. Capacitors connected directly to the AC line are supposed to have an "X" rating for safety, and because this capacitor is potted in epoxy, we can't tell if it if actually safe or not. If it is not, it might cause fire hazard if there is a lightning strike nearby.
Where is EcoWatt Pro Manufactured?
Though EcoWatt Pro energy saver is marketed and distributed by a company called SIA ZPS Commerce, it is actually manufactured in China.
What this company does is buy products for cheaper rates in China, then invest in social media advertising, SE0 advertising, copy writing and all the likes, to make the products look real or legit to buyers. Doubt us? see the reverse image search of the EcoWatt Pro electricity saver.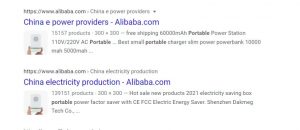 The product is available on Alibaba and sold for £2.99!
Does EcoWatt Pro Really Work?
The answer to the question is NO.
What you should know is this "There is NO WAY any device of this size can stabilize a home electrical AC supply or produce the savings advertised. Electrical consumption is based on total power consumed and NOT phase corrected VAR.
Most power in homes is used for 230 – 240 VAC appliances such as heating water, cooking, drying clothes, air conditioning and heating. There is NO WAY a device plugged into any 110 – 120 VAC outlet can "reduce electrical consumption" by phase corrective techniques as consumed by equipment connected to each 120 VAC leg providing 240 VAC power, no way, totally inconceivable.
Is EcoWatt Pro A Hoax?
Yes, it is. BBC has addressed the power saving device scam here
Energy saving devices like Eco Watt Pro and the likes  are unsafe and could cause a fire or electrocution.
There are a bunch of these devices with different names- Voltex, PowerVolt, Voltbox, MiracleWatt, UberWatts, etc. A lot of users complained that these devices don't save any energy or reduce electricity bill. See
So what are the better ways to save energy and reduce electricity bills? Get these solar power system. These devices can actually provide big savings on mains electricity bills.