Degatus Review: Degatus Com is not a legit store to buy bikes. This review exposes reasons why you shouldn't shop here.
With online scams springing up every day, we have taken the responsibility of reviewing products, stores, websites e.t.c in order to save you from making wrong decisions.
Our Review of this Ecommerce serves as an eyeopener. We hope it meets you well, and on time.
What is Degatus.com? Is It Legit?
Degatus is an online store that is selling different kinds of bikes for cheap prices.
Are you planning to shop from Degatus.com?
We advise you to take a breather, and go through this review. The Coronavirus outbreak has birthed a lot of online scams ranging from online stores, investments and what have you.
So, don't be in a hurry to buy from any online store without checking for reviews (Not just one, as you might be misinformed)
Is this store what it claims to be? Do you run the risk of not receiving your order? Is your credit card details at risk with this store? These and many more are questions we hope to answer with this review.
Degatus.com Specification
Degatus is located on- https://www.degatus.com/
They provide the following contact info-
Mail- [email protected]
Phone Number-  (+123) 56789101xxx
should you have a reason to worry about degatus.com?
Searching For These Items? See Trusted Sellers
Why degatus.com Is Risky- Redflags Discovered
During our in-depth investigation, we discovered the following cons of this Online Store.
Unverifiable Address and Phone Number
degatus.com makes use of an address that can not be verified. It is true that they provided three different adresses for their stores, but when we checked Google map we saw no building related to Degatus store.
Unbelievable Discount
degatus.com uses it low price as a bait to make you shop from them. As we have observed from many fraudulent websites, this is just a way for them to get shoppers trooping to their store.
Suspicious Nature Of Degatus.com
We noticed some unsettling things about this store. First, their social media icons only lead you to their homepage and not to any social media page. Secondly,
What We Found about Degatus.com!
At first glance, degatus.com appears to be a legitimate online store selling bikes. On further inspection, the store makes use of an unverifiable address, fake number, and fake social media icons.
Just like Stylishmodewe, Peiwq, Patchamperes, Playsetskids, Noatanice, kznice, degatus.com lures you with low prices, but when you order for the items, they wouldn't send you anything.
If you have been scammed by these lots, we advise you to immediately file a report with your bank. This would stop these lots from tampering with your account details in the future.
Author Profile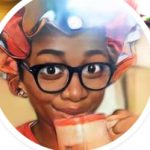 Wendy is a fraud fighter whose contents mainly target online scams. Her investigations have appeared on Itisreviewed,and elsewhere. She spends her free time reading novels, binging on Netflix, and listening to hip-hop.