Cloutzap Reviews 2022 – Is CloutZap Really Paying Influencers?
When Clout Zap entered the cyber space in 2021, people were told their earnings would be paid after completing the required tasks. Sadly, when they were done with the tasks and requested for withdrawal they were told to wait till a month's time. All in the name of 'Authenticating' which they claim is done to verify if you cheated.
So it's January 2022 and you're expected to be paid. Unfortunately my payment date was two days ago, and of course I was not paid. In case, you think I made that up. Below is a screenshot of cloutzap influencers complaining of not being paid-

5 Things You Need to Know About The True Nature of Cloutzap
Negative History
CloutZap was formerly known as Clout Pay as far back as 2019. They share same website design, logo, and as you can see from the image below they also share same make $500 daily motto. So what happened? They didn't really pay anyone a dime. After collecting lots of data from people, the site completely shut down one day.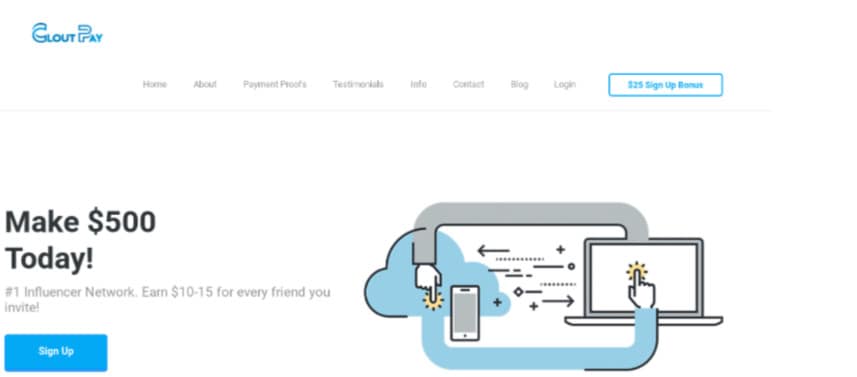 Fake Testimonials
Though the testimonials and videos about CloutZap might seem so real to you. The truth is that some of the payments were dated as far back as Jan 2020, whereas in reality Clout Zap only started operating in October 2021. What does that tell you? Of course the payment receipts are fake! Meanwhile when we did a reverse image search on the users pictures we discovered they were gotten from Pinterest. See Image result below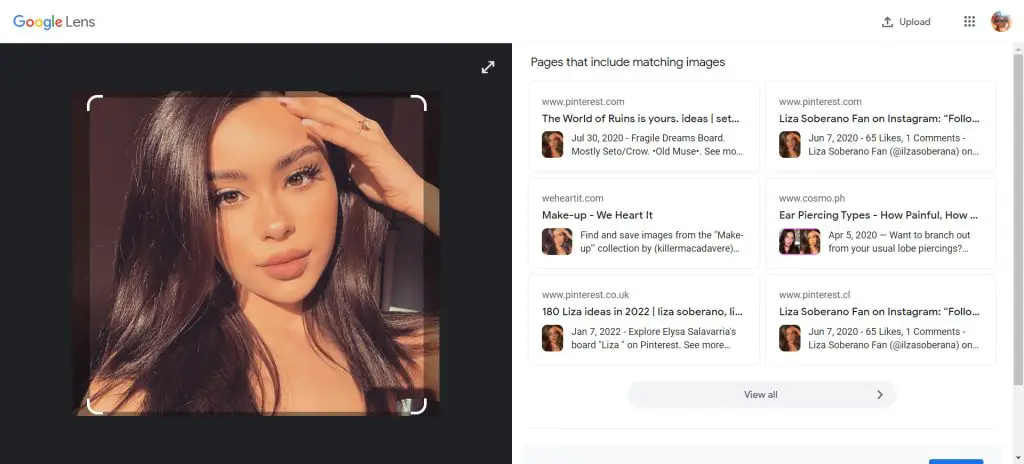 Website Age Doesn't Add Up
Another red-flag is how they claim they were founded in 2017 but according to my research on the website ScamAdviser they have only been around for 3 months (at the time of me writing this)…

No Owner Details
After a thorough background search on who the owner/owners of CloutZap is, we came up with absolutely nothing. This alone is an indication that the people behind this website don't have genuine intentions. If they do, they wouldn't be hiding their details. They simply don't want you to know who they are.
There is something fishy amount the amount of secrecy behind this platform. Can you imagine big companies like Apple, Microsoft and Facebook not having a CEO or board of directors? 
Crooked System
It's basically one big scam where they try to shake you for your personal information over and over again, getting you to enter your name and email here, your phone number there, getting you to opt into mailing lists, sign up for offers, etc.
Clout Zap is getting paid via CPA offers to send people to all of these different offers and whatnot–and unfortunately they are working with some very scammy offers that are just as scammy as Cloutzap themselves.
They don't care about their members and I doubt they even pay.
All of the reviews I've read online from people claiming they are making money from this site seem to be fake, and they have to be because this business model will NOT work out. I've seen this system countless times; Itsdollar, Use2earn and moneygenie.co, etc. It is just a waste of time and data, Influencers don't get paid in the end.
Conclusion
Cloutzap hasn't paid and wouldn't pay any one a dime. This influencer network is another big scam that sells people's personal and financial data to third parties. The reviews and payments receipts are all scripted and total BS. NO, you can't make $500 or $1000 daily. Earnings take a month to be processed, and after that YOU WOULDN'T RECEIVE ANY PAYMENT! On your Dashboard it says PAID, but you've not been paid a dime!
Have you been taken by this scam? Please share your Cloutzap reviews in the comment section!