Do you want to travel the world and save money?  Then you must have come across Booksi travel agency. Do you want to know if they are legit or another fad travel agency? Read this review first.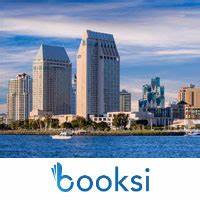 What Is Booksi
Booksi travel agency is an online platform where you can find deals and discounts for your travel needs. They offer hotel bookings, car rental and other side attractions etc. This USA-based company claims to make travel more affordable and convenient for you and has over 1 million options available for you to choose from. There are also discounts on certain travel destinations. However the question remains 'Is Booksi a good travel deal site?
Claimed Benefits
If you become a member of booksi.com, you will access to their exclusive global discounts on various travel services. These volume discounts are only for members at special member pricing. But that's not all – every time you make a booking through booksi.com, you also earn rewards points that can be used for future travel.
They guarantee that if you find a lower price elsewhere, they will refund you 110% of the difference.
My Expereince With Booksi
At first, I was kinda confused because I saw these amazing deals on social media. But when I reached out by email and phone, they totally answered all my questions. The preview info they gave me was super clear.
I noticed they had a bunch of promises in their ads about what Eagle Aruba Resort would do. Their FAQ section was pretty awesome too, with really detailed answers. And the pictures of the resort looked great, with all those cool scenes and stuff.
One thing I'd suggest is showing available dates before I book. It would make things way easier and save time. That way, I can pick a date that works for me without any guesswork.
Pros: What I Like
Amazing deals on social media caught my attention and made me curious.
Prompt and thorough responses to my inquiries via email and phone, ensuring all my questions were answered
Clear and detailed preview information provided, making it easy to understand what I would be getting.
Promises made in their ads about Eagle Aruba Resort were enticing and created a sense of excitement.
Cons: What I Don't Like
It would be helpful if available dates were displayed before booking, reducing guesswork and saving time in selecting a suitable date.
How It Works
 If you are interested, you have to go to their website and search for the destination you are interested in be it a hotel or car rental. Then the website will bring out a lot of options that match the request considering your price. When you make the booking through Booksi Travel Vacation, the platform will take care of all aspects of the transaction including your travel documents. 
Is Booksi.com A Scam? Here Is What To Expect If You Plan On Booking
Yes it is a legit website but after further research, i discovered lots of customer complaints on Trustpilot and Site jabber about the company's customer service, unavailability of rooms (A case of what you ordered vs what you got] amongst other things reported by users. So here's what you may see
So, you may not really get the fancy reservation you ordered for, it happens most times.
You have to pay the full price upfront, and then you call to "confirm." if you are lucky, you get the fancy choice you wanted but if unlucky, they and offer you something less fancy at the same price.
Hold on to your hats because when you book, you're signing up for a 2-hour time-share presentation. Brace yourself!
Patience is key here. It takes a whole week to get your reservation. Why? Because their cancellation rule is 7 days, so you're stuck after that. If there's "no availability," you get a credit you can only spend with them.
Watch out! The price they quote you doesn't include their sneaky internal and resort fees. So, in the end, you're shelling out a few hundred extra dollars.
How To Check If Booksi.com Is Legit
Check the Website's URL: Look for "https" at the start of the website's address. It means the site is secure.
Read Reviews: Search for the company online and read what other customers say. If lots of people have problems, think twice.
Payment Methods: Make sure the website accepts familiar payment methods like credit cards or PayPal.
Contact Them: Try reaching out to their customer service before booking. If they don't respond or are hard to reach, be cautious.
Alternatives To Booksi
If Booksi.com does not tickle your fancy, then you should probably check out these other travel agencies
Here are a few more simple alternatives to Booksi Travel Vacation:
Snaptravel: Snaptravel is like having a travel-savvy friend who uses fancy AI tricks to find you great hotel deals. You just send them a message on Facebook Messenger or text them, and they do all the hard work for you.
Traveluro: Imagine a travel agency that's all about sunny beach vacations. They offer packages that include everything you need for a relaxing beach getaway. Plus, they'll plan it all out just for you!
Travellergram: Think of Travellergram as a social club for folks who love to travel. You can chat with other travelers, swap travel tips, and even plan your next adventure together, all in one friendly place.
Love Holidays: Love Holidays is your go-to spot for all kinds of travel deals. They have package holidays and last-minute escapes. Their website is super easy to use, making it a breeze to explore your travel options.
Also you can get cool travel deals if you do the following:
Look at different travel websites to find the best prices. Keep an eye out for discounts and special offers that match what you want.
Check different dates to find a good deal, and be willing to adjust your plans.
Sign up for newsletters and travel alerts. They'll tell you about new deals, and you might get special discounts for joining.
Search for codes before you book. They can help you save money on flights, hotels, and more.
Conclusion
In conclusion, Making an account on Booksi is easy. You can book flights, hotels, and more easily with their website. If i'm to rate their services i'll give it 4/5.
FAQs
How long to create a Booksi account?
Can I book international flights with Booksi?

Yes, they have international options.

Are there membership fees?
What payments do they accept?

Credit cards and online methods.

Do they offer travel insurance?

Check while booking, they might have it.