Are you looking to book the services of Traveluro travel agency? Are the customer reviews online about this agency genuine or another scam? Here is a customer report.
In this review, i'll share my experience using the services of this agency and help you decide if its worth your money.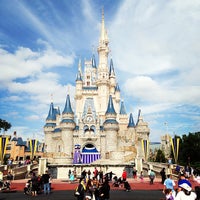 What Is Traveluro?
So, Traveluro a legitimate online travel agency is dangling this incredibly tempting carrot in front of customers: a way cheaper rate than what the hotel itself is offering, It also offers cheaper flight rates too. However, the question is ' is Traveluro a reputable company'? What are customer complaints about this company?
My Experience With Traveluro Travel Agency
So, a few months ago, I was all excited because I had booked a hotel room for a concert I was planning to attend. I mean, I was really looking forward to it.
But guess what? When the big day finally rolled around, I get to the hotel, all pumped up, and they had absolutely no record of my reservation. Can you imagine the panic I felt at that moment? It was like, "Wait, what's going on here?"
So, I decided to reach out to Traveluro, the company I booked with. I thought, maybe there's a mix-up or something. I tried calling them, like, a million times, but it was as if they had vanished off the face of the Earth. The phone just kept ringing and ringing, and no one ever picked up. I even tried emailing them, but crickets. Not a single response.
I kid you not; I sat there on the phone for over an hour, listening to that endless ringing, and I started questioning my life choices.
So, in desperation, I decided to take matters into my own hands. I contacted my bank and explained the whole situation to them. Luckily, they were super understanding, and they initiated a dispute to get my money back. That was a relief, but honestly, the whole experience was a major headache.
Lesson learned, I guess. Always double-check your reservations, and maybe think twice about booking through a company that's seemingly impossible to reach. Baltimore was great, but the hotel booking experience? Not so much.
Pros: What I Like
The initial thrill of booking that room was off the charts. I mean, I had a concert to look forward to, and anticipation was sky-high.
Thank goodness for my bank's customer service! They were like my knights in shining armor, swooping in to rescue me from this mess.
In the end, I got my money back, and that felt like a little victory. Who doesn't love saving some hard-earned cash?
Cons: What I Didn't Like
The biggest con of them all—my reservation mysteriously disappeared. It was like the Houdini of hotel bookings, but not in a good way.
Traveluro's radio silence was infuriating. No answers, no replies, just me, my phone, and endless unanswered calls. It's safe to say I developed a phone-phobia.
That hour on hold? I could've watched an entire movie or read a few chapters of a book. Instead, I was stuck in a never-ending loop of "please hold."
This experience seriously made me rethink booking through certain online companies. Trust was broken, and it'll take a lot to earn it back.
What You Must Know About Traveluro.com
They're basically the middleman between you and the hotel when you book through them. Your contract isn't directly with the hotel; it's with Traveluro.
If there's any issue with your hotel stay, you can't just call up the hotel for help. Nope, you have to go through Traveluro, and they'll deal with the hotel on your behalf. Also, Traveluro's customer support is a bit like playing a game of phone tag in slow motion. You might end up in a back-and-forth loop between the hotel and Traveluro before your problem gets fixed. And sometimes, they might not even solve it, especially if it's urgent.
Reated post: Booksi Travel Agency
Is Traveluro Legit Or Scam? My Honest Review
At first glance, Traveluro seems legit however upon closer look it's waving some major red flags on Trustpilot. The prices they're offering seem unbelievably low. And you know what they say, if it looks too good to be true, it probably is.
I mean, I'm all for saving money, but after what I went through with their lack of responsiveness, it's hard not to think it might be a scam. So, I'd say, trust your instincts when you see deals that seem too good to be true. In my experience, it's usually safer to steer clear of such tempting offers. A customer report on Reddit said
Traveluro canceled my booking the day after I made it, without giving me any notice. I drove from Texas to San Francisco and found out I didn't have a place to stay. After charging me extra for the 24/7 phone support option…which they don't pick up…I got an email 3 days after the fact asking what the problem was. I replied to it, and five days later…nothing from them. 

Mariam
However, If you choose to go with Traveluro, proceed with caution. Do your homework, check for reviews, and make sure you have a plan B just in case things go south.
How To Stay Safe Online
To stay safe online, it is important to always be vigilant. If you receive a text message with a link to a website you are not familiar with, do not click on the link. Instead, go to the official website of the company and input the tracking number there. Additionally, always verify that the website you are on is legitimate by checking for the company's information, terms of service, and privacy policies.
Steps To Take If You Have Been Scammed
If you have fallen victim to the traveluro scam, it is essential to take prompt action to limit the damage and protect yourself. Here are the steps you should take
Contact your bank or credit card issuer immediately.
Inform your bank or credit card issuer about the unauthorized transaction and request a chargeback.
Change your online passwords: If you have shared your password with the scammer, change your password immediately.
Also be sure to use a strong and unique password for each account.
Report the scam: You can report the scam to the Federal Trade Commission (FTC) or your local law enforcement agency.
Check your credit report: Monitor your credit report for any suspicious activity.
Stay vigilant: Be alert for any other phishing scams or suspicious emails, and do not share any sensitive information.
Final Thoughts
Traveluro is a legit travel agency however, They're basically the middleman between you and the hotel when you book through them. You might end up in a back-and-forth loop between the hotel and Traveluro before your problem gets fixed. I'm to rate the i'll give them 2/5.
FAQs
Is Traveluro legit?

Yes, Traveluro is a real travel agency with a good reputation.

How do they help if I have issues during my trip?

They have 24/7 support for help during your trip.

Do they offer travel insurance?

Yes, they have travel insurance for unexpected problems.

Can I book just flights or hotels with them?

Yes, you can book only flights or hotels as needed.

Is there an extra fee for using Traveluro?

Yes, they charge a fee for their services, but it covers their expertise and deals. They'll tell you the fee before booking.