Adexotrade.com is an illegitimate forex broker, that is, if you choose to call them forex brokers at all. This website lacks almost everything that is required of a true forex broker. Patiently read this review to understand what experts think about them.
Whether you're an experienced forex trader or not, your first intention is to make profit. To let this happen, you would first need to identify and trade with the right forex brokers. Our job here is to review various websites that claim to be forex brokers, then help you tell which is real and which is not. This review tells you all you need to know about Adexo Brokers.
About Adexo Brokers
Adexo is a forex brokerage company who, according to their website, adexotrade.com, is located in London, England. According to the same source, they were founded in 2019 and have since moved to be one of the best in the brokerage business. They claim to be regulated by the UK government and to offer their services to about 21k customers across 16 countries.
Adexo brokers claim to have won four awards already. And considering they are less than a year old, this seems really fast. Overall, they have quite an impressive website, and a way with words as well. Lucky enough, we know it takes more than just these things to make a forex broker.
Why You Should Beware of adexotrade.com
At first glance, Adexotrade.com has what we would call an interesting homepage. But it didn't take long to discover that lack the actual makings of a legitimate forex broker.
Adexo Brokers Withdrawal and Deposit Information
Adexo.com makes use of cryptocurrencies such as Bitcoin, Litecoin, Etherum, Ripple, etc. as it's major means of depositing. This practice is common among illicit brokers because most crypto transactions are untraceable. Hence, the clients will not be able to demand for a cashback in the case of a fraud.
Adexo brokers also mention that their withdrawal processing time is 10 minutes, an amazing feat to achieve. Maybe even too good to be true. Nevertheless, they also fail to mention any extra fees that might be incurred in the process, like withdrawal fees and dormancy fees. We feel these might have been omitted on purpose and might be charged anyway.
The major red flag for us in the section is the cliche term that scam brokers add to their terms and conditions. It basically states that the client bears full responsibilities for any losses they might incur while using the platform.
Adexo Brokers Trading Platform
At the introduction part of this review, we mentioned that Adexo might not even be referred to as a broker. This is because on adexotrade.com, there is no trading software whatsoever. And this is not a joke, no MT4 or MT5 or even any other trading software that scam brokers use.
The only thing available on the website is a series of investment options and a promise to accumulate interest. This service has no fixed minimum deposit, the minimum deposit depends on the interest rate selected. Based on these features, we cannot even refer to adexo as a broker.
Alpho Brokers Licensing and Regulation
Adexo brokers claim to be regulated by the UK government. However, the UK government has an agency for registration and regulation of financial service firms; the FCA. We looked through the FCA's registry, but we were unable to find Adexo on the list.
This simply tells you that Adeco is an unregulated broker, and is illegally operated. Hence you would trade with them at your own risk.
Alpho Brokers Review Conclusion: Is alpho.com Legit?
Alpho brokers are a regulated comppany, given. However, some of the terms presented by the makes us doubt the credibility if their regulatory body. Due to this fact, we cannot recommend them to you, and we advise you deal with a transparent broker who's licensed by a reputable agency.
If you have anything else to say about this broker, do mention it in the comments section.
Our Recommendation For You
You can make money online by trading with reputable, reliable and trustworthy brokers. We've been trading with the Fortrade broker below for sometime now and we have no regrets!
FORTRADE- One of the Top rated brokers and a good choice for new traders. This broker is Licensed in UK(FCA), Australia(ASIC) and Belarus(NBRB). Guess what? you can trade from any part of the world as it accepts Traders Worldwide. Interested in trading with one of the best Forex brokers? Head Over to Fortrade and start trading!
Author Profile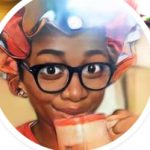 Wendy is a fraud fighter whose contents mainly target online scams. Her investigations have appeared on Itisreviewed,and elsewhere. She spends her free time reading novels, binging on Netflix, and listening to hip-hop.