Have you received a message on messenger claiming a video belongs to you? DO NOT CLICK ON IT!
It has a link that will take you to malicious websites hosting viruses, Trojan horses, Unwanted Programs and other malware. So, if you receive the message, please delete it and do not click on the link or follow the instructions within it.
Lest you forget, the dangerous message may show up in message windows on other social networking websites like Twitter. But know this; even if it appears as if it came from your Facebook friends or other social networking users you know, it does not.
Their accounts were hijacked and are being used to send the malicious message.
So, please share this article with your friends to help them remove any malicious programs running on their computers.
Author Profile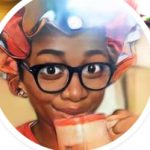 Wendy is a fraud fighter whose contents mainly target online scams. Her investigations have appeared on Itisreviewed,and elsewhere. She spends her free time reading novels, binging on Netflix, and listening to hip-hop.