A new kind of scam has been making waves lately. Fake car buyers asking sellers to get vehicle report from a specific website. These scammers often out rightly accept to pay the amount you request for your car but then insist you must get your vehicle report from one unknown website.
This scam is becoming popular and is been observed in United States, United Kingdom, and as of lately Canada. So how do these scammers work? How can you spot a fake car buyer?
Continue reading…..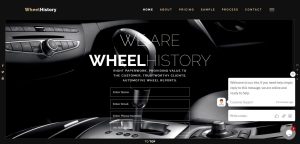 What You Should Look Out For?
When you visit the website the following things are what you should find out –
How old is the website? where was the website registration done? (You can find this out by using this search tool here)
How popular is the website?
Do the social media icons work?
Are there reviews online about the site
Is there any tangible information on the site about the owner(s)?
This is something you shouldn't overlook. If you visit Carfax you'd see that the differences between the two sites is clear.
How Does This Scam Works?
a potential buyer of your car asks you to go to this site for your vehicle report
  when you tell the buyer you've a Carfax report, he'd insist you should get the vehicle report from an unknown site.
When you visit the website you'll be required to pay $20 or more for the report.
After payment, you'll never receive anything.
Sounds like a petty scam right? I bet you think losing $20 is nothing to be worried about. But then, your credit card is at risk of being hacked. Especially if you paid directly on the site, or didn't use PayPal.
So what should you do?
Always have it at the back of your mind that the real source of title and registration information about a car is the National Motor Vehicles Title Information System (NMVTIS), which you can reach through the US government's vehiclehistory.com site.
Meanwhile, if your car is up for sale online, you should do the following :
Go to one of the genuine agencies and purchase a report yourself. (You might pay as little as $10 and up to $50 for a detailed report)
You can offer it as an incentive as part of your ad. (You're more likely to attract serious buyers that way — and no scammer is likely to ask you for an alternative report)
Meanwhile, if you're thinking about using a vehicle history reporting company you don't know, then check out their reputation online.
Just use their name and words like "complaint" or "scam" in a browser search to see if anyone else has encountered problems with them.
Vehicle Report Websites You should be wary of-
Vehicleverificationreports.com