Do you want to buy realistic husky dog pomsky from ToomoreFunny? STOP! Don't order from the store without reading this review. This ToomoreFunny Reviews exposes all the redflags of the online store.
With online scams springing up every day, we have taken the responsibility of reviewing products, stores, websites e.t.c in order to save you from making wrong decisions.
Our Review of this Ecommerce serves as an eyeopener. We hope it meets you well, and on time.
What Is Toomorefunny.com- is It Legit?
Toomorefunny.com is an online store that sells variety of household items. However, as a result for the demand of realistic pets, Toomorefunny is currently running a promo sale for realistic pet dogs and cats.
However, on close inspection we noticed some disturbing things about ToomoreFunny.com
Before then, below is the list we have compiled of fake stores claiming to sell realistic pets.
List Of Fake Stores Selling Realistic Teddy Dog Lucky
We have taken our time to research scam stores selling this items. However, this list is not comprehensive.
Nutdream.com
Meet-too-late.shop
Bravavilrt.com
Gooddealsus.com
Timearoma.com
acrismilko.com
Jessfreestar.com
Echoxxli.is
A close look at these websites show they share a lot of features together. To be on the safe side, you should order from the trusted sellers below in Amazon.
This is because you can always get your money back if you're not satisfied with your order.
Searching For These Items? See Trusted Sellers
RedFlags Of ToomoreFunny.com
During our in-depth investigation, we discovered the following cons of this Online Store.
No Costumer Support
Toomorefunny.com does not provide an email address, phone number or even a return address. In fact, there website is pretty bare. They have not bothered themselves about Privacy policy, shipping, or About Us Info.
This is a huge red flag!
What You Order Is Not What You Get
From the disappointing reviews on Facebook, Toomorefunny.com does not keep to their end of the bargain. It is true that their Ads on Facebook show realistic pets that move and all that, however when your order arrives, it is just a piece of crap that you would have gotten for a dollar in a junk store.
What We Found Out About Toomorefunny.com!
A lot of online stores are claiming to sell the Realistic Teddy Dog Lucky stuffed pet. However, when you take a close look at them like we have done here, they are all fake.
Just like Stylishmodewe, Peiwq, Patchamperes, Playsetskids, Noatanice, kznice, these stores lure you with low prices, but when you order for the items, you will not receive anything.
We don't recommend this online store. We advise you to buy from trusted sellers on Amazon, as you can always get your money back if you're not satisfied with your order.
Author Profile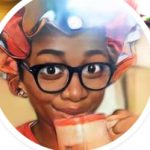 Wendy is a fraud fighter whose contents mainly target online scams. Her investigations have appeared on Itisreviewed,and elsewhere. She spends her free time reading novels, binging on Netflix, and listening to hip-hop.