Thinking of ordering Sleepobrace from sleepobrace.com? Do not do so before reading this review.
Does SleepObrace really work? Is there any side effects of using it or is it totally safe? Do dentists/ Orthodontist approve of this orthotropic braces?
Our Review answers your questions. We hope it meets you well, and on time.
SleepObrace Teeth Aligner – Is It Worth Your Money?
Like Myobrace, SleepObrace is an orthotropic brace that aligns your teeth. It does this by putting even pressure throughout the whole jaw, resulting in better facial shape, defined cheekbones, jawline, closed gaps and aligned teeth.
Unlike Myobrace which was made specifically for kids, Sleepobrace targets the Adult market. This is why it has three design features – D1, D2, and D3.
According to the London School of Facial Orthotropics, there are three phases of this treatment:
The preparation phase, where the arch is widened and lengthened to make more room for the tongue.
The training phase, where the patient wears appliances to change the position of the jawbone.
The active retention phase, where the patient wears an appliance nightly to retain the position.
How Long Should You Use SleepObrace?
The Company has provided the following Usage instruction ;
• D1 is soft, the first stage, use 1 – 3months.
• On the other hand, D2 is moderate. The second stage, use 6 – 8 months.
• D3 is hard, the third stage, use 5 – 8 months.

Typically, orthotropic treatment will take approximately 36 months to complete in total. However, it is advisable to consult with your Dentist before using it. As there could be complications that may occur with personal case.
Should You Be Worried About SleepObrace?
The answer to that question is Yes. Though Sleepobrace appear to be a legitimate brand, it has some red flags.
Below are the cons –
One Size Fits All
Just as there are different human beings so are there different orthodontic problems, each patient's case is unique. Treatment should reflect this via a custom-made plan. In this case, what works for A might not work for B.
Wrong Technique
The brand claim to improve jaw and overall facial structure using a technique known as "mewing". How does this technique work? you might ask.
Simply by keeping the tongue resting at the roof of the mouth. This can result in subtle changes in the jaw's appearance for some individuals if done regularly . However, this is not seen as one of the benefits of simple teeth aligners
SleepObrace Before and After
The before and after picture on the website are not original images. There are tons of articles online using that exact image. Though this is not a crime, it is worrying that the product was not put to test before being sold to the public.
Below is an image submitted by a user after using SleepObrace for two months –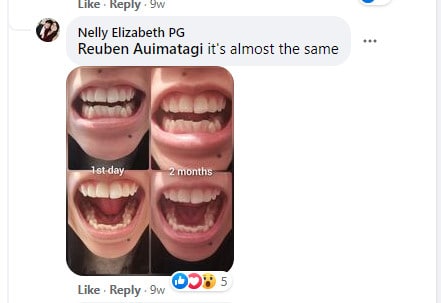 Complaints
Customer reviews online don't speak well of this brand. Apart from delayed shipping, the customer service sucks. Messages sent to the Facebook page are not replied, neither are mails replied on time.
Does SleepObrace Actually Work?
Based on five SleepOBrace reviews found on the official Facebook page, several customers do appear to have positive first impressions of SleepOBrace. These customers mention being satisfied with the product when they have first received it.
Have you used SleepObrace? Did it really work for you? Please share your experiences in the comment section.
Author Profile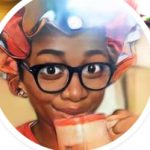 Wendy is a fraud fighter whose contents mainly target online scams. Her investigations have appeared on Itisreviewed,and elsewhere. She spends her free time reading novels, binging on Netflix, and listening to hip-hop.