The Revitaa Pro weight loss pills allegedly contains a secret Japanese plant that helps to melt the fat in your system, as well as regulate cortisol and cholesterol levels . Does this supplement really work or is it just a rip off?
With online scams springing up every day, we have taken the responsibility of reviewing products, stores, websites e.t.c in order to save you from making wrong decisions.
Our Review of this product serves as an eyeopener. We hope it meets you well, and on time.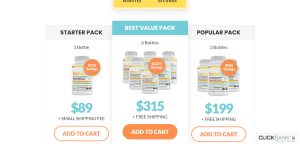 How To Use Revitaa Pro Weight Loss Pills
From what we gathered on the official website which is revitaapro.com, the Revitaa Pro capsule are to be taken twice every day
According to the information on the website, the plant used in the formula formula is the real key. Not just because of its natural ingredients, but because it gives you a healthy dosage of Resveratrol. This substance allegedly will act on your body by reducing body weight, as well as diminishing your cholesterol and cortisol levels to a good amount.
Sounds like an ideal product right?
However, there seem to be some inconsistencies about this product. Below, are issues we have with Revitaa Pro
What You Should Know Before Taking Revitaa Pro Supplement
Unproven Results
The claim on the website are not verified. Below the web page is the Caveat 'These statements have not been evaluated by the Food and Drug Administration. This product is not intended to diagnose, treat, cure or prevent any disease'
Interesting!
This doesn't help matters at all. The manufacturers of this weight loss supplement are simply saying the product hasn't been tested by the right organizations. So, you might likely see no results after taking this pill.
Fake Before & After Results
On the official website of this product, there are before and after pictures of people who've taken this capsule. Sadly, the customers are not real. When we did a google search image we discovered the pictures used were gotten from the internet. These same pictures have been used by different weight loss programs.
This is quite fishy. The image below further proves that this product is not a genuine one as touted. If fake pictures are used, what does it tell you?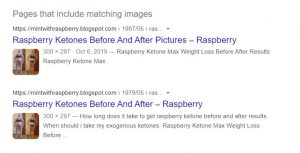 It's quite true that weight loss journey can be emotional draining, given that there seem to be a handful of RULES to follow. However, what you should always have at the back of your mind is this simple rule – pills alone don't reduce body fat.
We've reviewed similar weight loss supplements in the past, and at the end of the day it is always the same story: They don't work!
Do Weight Loss Pills Work?
According to Healthline, dietary supplement pills help you lose weight, or at least make it easier to lose weight. However, you have to combine it with other methods like exercising, portion control, calorie deficit.
However, one has to be careful with pills, as many of them are fad, and don't work at all. It is advised to go for pills that have proven results and reviews. That way, you can know what you are buying.