Do you have body hair? Are you looking for a way to neatly remove it without shaving? Is Magic Crystal Hair Remover a good alternative? find out from this honest user review.
Our Review serves as an eyeopener. We hope it meets you well, and on time.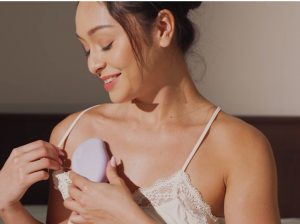 Magic Crystal Hair Remover: What is it?
It is a portable device that uses nanotechnology to gently get rid of unwanted body hair. It works this way – allows the hair to clump and break up from the surface when rubbed gently. According to the website, it is for on all skin types and can be used in both directions without any nicks, cuts, burns, bumps or irritation.
Sounds interesting right? Could it be a better alternative to traditional razors? Lets find out!
How To Use
Apply gently on skin on moisturized skin or damp skin
Repeat
What we Like about Magic Crystal Hair Remover
It's ecological
It worked really well, despite having sensitive skin, it hasn't made mine red or sting. It's a bit tender, though.
Caused no pain or discomfort while being used.
Works on tattooed skin and coarse hair.
What we Don't Like
It takes much time compared to shaving
It is not good for bikini areas.
The circular motion used caused some hairs to regrow ingrown under the skin.
Does Magic Crystal Hair Remover Really Work?
Yes, it does. It works on all kinds of skin, but works more effectively on moisturized or damp skin. According to majority of users, it is a great alternative to razor shaving or sandpaper.
However, result varies. While majority were satisfied with the outcome, some were totally displeased. See the reviews below
Very easy to use… it does what it says. On the first use I would recommend not to "rub" very hard against the skin in case of irritation. It's better to take it slow… do it more often at the beginning for less time and then increase as you do it! Nice product.

Miss Barbara
It worked but left my skin really dry and red. Need a lot of moisturizer afterwards. Works better on rough skin on heels.

Ada
Conclusion
Magic Crystal Hair Remover appears to be a better alternative to traditional shaving. Sadly, just like Gladis, users might have varying results.
Have you bought this Crystal hair removal? What are your experiences so far? Please share on the comment section!
Prefer to do so anonymously? All you need to do is go here >>>> Fill The Form