Did you receive a  scratch and win card in the mail that asks you to scratch and if 4 symbol match you'll win a gift? Read this review to find out what is prizewinners.ca, and if the scratch and win prize is real.
With online scams springing up every day, we have taken the responsibility of reviewing products, stores, websites e.t.c in order to save you from making wrong decisions.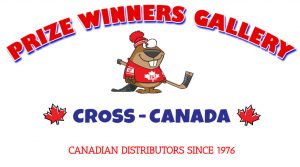 What Is prizewinners.ca?
The website presents itself as a scratch and win lottery platform based in Canada. The homepage contains a gallery that has pictures of winners across Canada who have been awarded millions of dollars in prizes.
The prizes include; Nintendo Switch, LG 75″ UHD TV, Apple MAcbook Air Notebook, $250 Amazon Gift Card, Esso $250 Gas Card, Sonos 3.1 Sound System, etc. According to the information on the website, no purchase is necessary.
This sounds pretty cool, right? Far from it! Beneath the glitter and glamour is the filth!
Is prizewinners.ca gift Prizes Real?
No, the prizes are not real. In reality, it's a Toronto water and air filter company, and they're doing it for marketing.
When we called the phone number on the website, we discovered the scratch tickets are questionable. A quick Google Search brings up years of complaints and warnings of misrepresentations of who they are and what they offer.
What Happens If 4 Symbols Match?
If 4 symbols match Prizewinners.ca will send a representative for a sales pitch for a life time water system. They will waste 2 – 3 hrs. of your time and ask you to purchase or you will lose some great benefits.
In the end, you don't get anything, neither gift or cash prize. Just lose your time. The product is $10,000 plus.
See warnings here
Conclusion:
Prizewinners.ca is not a genuine scratch and win website. There are lots of complaints on Reddit and Quora. People who allegedly won the prize did not receive any gift. They were made to listen to 2hrs. sales pitch or an expensive water filtration system that you can't afford.
On pricing, both me and my friend in another city won the same thing. A card that directs you to a website where anyone can go and get the discounts they are talking about. This is simply a sales tactic. You don't win anything.
See similar scam.