Have you received phone calls or voicemail from Credit National Assist  claiming to follow you up on your online request for getting some financial help? Beware, It is a scam! A lot of people have reported similar calls from Credit National Assist Program. This detailed article exposes how this scam works, and how to avoid future scam calls.
With online scams springing up every day, we have taken the responsibility of reviewing products, stores, websites e.t.c in order to save you from making wrong decisions.
What Is Credit National Assist?
It presents itself as a program that helps people clear their debts by offering financial assistance. The program claims to work on limited openings and is on a first come first serve basis. This sounds pretty cool, right? Far from it! Beneath the glitter and glamour is the filth!
According to reports online, this group is not a legitimate credit loan group. There's absolutely no information online about the company. Even their LinkedIn page has zero information, while their website doesn't work. Meanwhile, thousands of people have reported them as scam by because of the persistency and seemingly urgency.
The following numbers have been used by this so called agents –
888-675-1360 
888-206-4766.
18883901153
 888-390-1153
The aliases used are – Heather, Gina, Renee, Kaitlyn, Chesley, etc.
How Does This Scam Work?
Like every other kind of scam, the goal of this scam is to subtly steal your financial and personal information. They want you to play into their arms! How? By returning the call.
Someone who received this call shares her experience below –
I was told I qualified for a program that will repay my loans (in full) in 120mos, as long as my yearly income doesn't exceed $125k. But, she (Heather) told me that, before that could happen, I first have to pay a preparation/consolidation fee of $180 over 4mos (totaling $720). She asked if I want to proceed. I told her I'd like more time to gather info and look over all the details before committing, and asked if he could email the docs first.
Now, this is where the scam comes in –
She said she needed card info before emailing the docs (weird) because once a call is ended, they move on to another client and can't have unfinished/unsigned docs floating around. I thought the whole thing was strange, but she said I could give her a debit, credit, prepaid, an old/expired, or even a gift card (also weird). So I gave her a pre-paid card number that's almost expired and never really has money in it.
This is quite similar to another ongoing scam, Student loan forgiveness scam. The same modus operandi.
What You Should Do When You Receive a Call From Credit National Assist
Because the call can be repetitive, especially if you don't fall for the bait of calling them back, we advise that you to block their numbers from calling you. Don't know how to do so? This article will teach you how to do so.
Be wary of calls from numbers listed above. See similar scam here
Also, if you are in doubt about any platform- be it trading, shopping, investments, or even emails. We are always here to guide you make the proper decision.
All you need to do is go here >>>> Fill The Form
Author Profile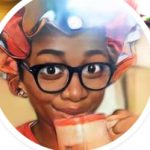 Wendy is a fraud fighter whose contents mainly target online scams. Her investigations have appeared on Itisreviewed,and elsewhere. She spends her free time reading novels, binging on Netflix, and listening to hip-hop.