Do you want to buy weighted comfort spider from plushymonsters.com? Are you wondering if it's scam or legit? Would you receive the exact stuffed animal on the viral TikTok video? Read this review to find out!
Plushy Monsters located at plushymonsters.com is a small family business currently going viral after a TikTok Influencer @splooshiept2 posted a series of videos about the weighted spider gift she received from her Fiance. Since then, lots of people have visited plushymonsters.com hoping to place an order.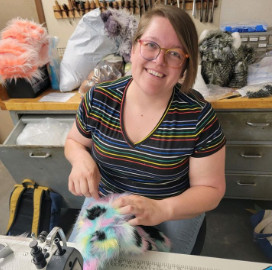 Sadly, their hopes are been dashed on the floor as the woman who makes the plushy monsters out of the laundry room in the basement of her family home insists they aren't taking new orders. This is because she has a long waitlist. Now, this is quite sad.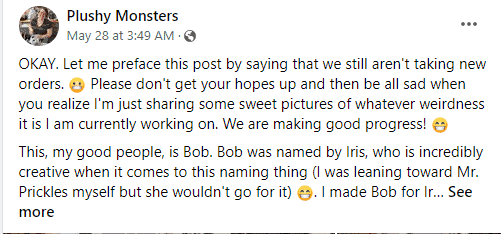 Meanwhile,  they hope to open up for new orders toward the end of the summer.
Plushymonsters.com Pricing
The stuffed animals have different sizes and shapes, because of this their price differs. The standard sized spiders which are roughly 12 inches from back to front starts from $50 – $80. It all depends on the material chosen.
The Middle sized spider which weigh roughly 18 inches from back to front is sold between $75 – $130. All depending on the pile length and plushiness of the chosen material. While the big sized spider which weigh roughly 24″ from back to front is sold between $110 – $180.
Meanwhile, the price can increase based on the amount of customization/complexity of the design customers chose.
Conclusion
plushymonsters.com is a legitimate website to buy stuffed animals that help with anxiety. Currently, the store isn't accepting new orders due to their long waitlist. Beware of fraudulent stores who might try to spoof plushymonsters.com!