Plinko Master is an Andriod/ios game app that claims you can earn money from playing a simple game. Your goal is to drop balls down a pegboard full of coins and cents/dollars, spin the slots, and win real-life money.
Sounds quite easy right?
However, there is more to what meets the eyes.
Those who had played the game were unable to get to 100$, which is the minimum withdrawal mark.
What you should know is this; these games, for the most part, use tactics to draw you in. In their preview ad they show you winning hundreds of thousands of dollars when in reality when you get close to you cashing in your award the dollar winning run dry. In this game you need $100 dollars to cash out. Before the $90 dollar mark, three sevens meant that you would get green tokens, after the 90 dollar mark you get tokens. Under the collection of various object you will never get the object. Click bait!
Have you been able to reach the $100 mark? Drop your honest review!
Author Profile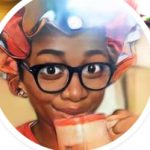 Wendy is a fraud fighter whose contents mainly target online scams. Her investigations have appeared on Itisreviewed,and elsewhere. She spends her free time reading novels, binging on Netflix, and listening to hip-hop.