Do you use Pingora Loan Servicing services? Have you heard of Pingora data breach scandal? Do you want to find out what part of your information was exposed? this review summarizes it all.
Pingora Loan Servicing Data Breach Scandal – How It Happened
Pingora Loan Servicing LLC which is a specialized asset management company, that has 29 people employees, was hacked by an unauthorized intruder from 27th of October 2021 till 7th Dec 2021. Unfortunately, the company only found out about this security breach in December 2021.
Right now, investigations is being carried on about the extent of the breach.
Information Exposed in the Pingora data breach
Personal details such as names of clients
Residential addresses
Social security numbers
 Loan or mortgage-related details that involve loan number, details associated with the loan, including loan amounts
Type of loans and dates associated with the repayment of loans.
As a result of this, data breach lawyers at Console & Associates, P.C. are actively investigating the Pingora Loan Servicing data breach.
What To do after a Data Breach
You should carefully read the data breach letter to confirm what Information was compromised
Change your passwords, especially your online banking information.
You can also set up multi-factor authentication. By doing this, you're one step ahead of the scammers.
Think About Placing a Credit Freeze:  It prevents anyone from accessing your credit unless you give them permission to do so.
Finally, you should Closely Monitor Your Credit Report and Bank Accounts for unusual transactions.
How To Join The Class Action Lawsuit
If you received a NOTICE OF DATA BREACH letter from Pingora Loan Servicing, LLC then you are part of the settlement class. All you should do is contact The Lyon Firm for a free and confidential Pingora Loan Servicing case review. You can do so by visiting the website here
See similar class action cases
Author Profile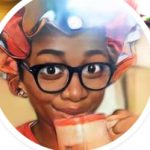 Wendy is a fraud fighter whose contents mainly target online scams. Her investigations have appeared on Itisreviewed,and elsewhere. She spends her free time reading novels, binging on Netflix, and listening to hip-hop.