Is intestinal unease getting you down? Are you looking for dietary supplements that will maintain you overall gut health? Are you considering buying Nu Biome? Does it really works? Go through this review to find out everything you need to know about Nu Biome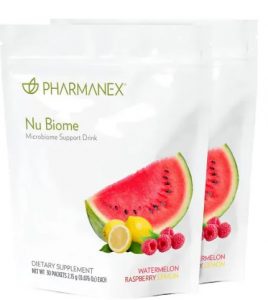 Nu Biome: What Is It?
Nu Biome is a micro biome support drink. It claims to help support this vital intestinal balance with a powerful dual-action solution of pre- and postbiotics, plus a healthy boost of caffeine for added energy. All in a delicious powder mix-in, so you can quickly and conveniently support your intestinal microbiome and feel your best every day.
Does Nu Biome Have Any Health Benefits?
Sadly not, there is no review or evidence online to show that it boosts gut health or encourage a mellow mood as it claimed.
Claimed Benefits:
• Helps harness the benefits of a healthy microbiome through a dual approach using pre- and postbiotics.*
• Supports a healthy balance of good and bad bacteria for improved intestinal health.*
• Helps maintain healthy digestion.*
• Helps maintain healthy energy levels
Some Inconsistencies:
No much information about the product
No reviews online
It is expensive
Conclusion:
Ni Biome is a viral dietary supplement that claims to help support vital intestinal balance, gut system etc. However, just like Exipure the supplement does not really work, and there are no real reviews about it online. In fact, it is just an MLM, and like most MLM products it isn't genuine.