Should you get the Nettec Boost wifi booster or is it a scam meant to rip off people? Read this review to find out!
In case you're thinking of ordering the wifi booster device called Nettec Boost, we advise you not to do so yet. A lot of things don't add up about the product.
As a result of the mails we have been receiving about the authenticity about the WIFI booster or extender called Nettec Boost, we decided to do some background investigation.
We hope this review meet you well and on time.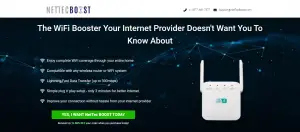 Nettec Boost Wifi Repeater- Is It Worth It?
One of the reasons why this device is the rave of the internet is because it claims to Maximize data transfer (up to 300Mbps). Furthermore, the device is been sold for 50% discount. You also get to pay lower when you buy more.
However, when you dig beneath all the so called positive reviews on the website, you'd see that they are not verifiable reviews of this product.
The most important thing to know is that Nettect Boost isn't a real name of the product. Someone just gave it the name in order to boost the price of this Wi-Fi repeater.
It is been sold for almost 50 dollars on the website nettecwifi.com. But in reality, the real price of the item is just 7 dollars? Yeah, that's right. It's a Chinese Wi-Fi booster and the average price of this thing is only 10$.
Searching For these Items? See Legit Sellers
This was what led us to review this product. The online store offering this cheap wifi booster is nettecwifi.com . They provide the following contact details-
It is true that this website seems legit, however what you should be worried about is if this device actually does what they say it do?
Should You Be Concerned About Nettec Boost?
The answer to that question is Yes. Though there are lots of positive reviews about this device on the website, they are not telling you the exact truth about the product.
Furthermore, the review on APnews.com is a sponsored review. It wasn't written by any member of their team. The review is up there because the owner of Nettec Boost has paid them to promote their device on their website.
Below are reasons why Nettec Boost repeater looks pretty suspicious-
Fake Customer Reviews
You might have come across the reviews section on nettecwifi.com, and the claim of having more than 8,000 satisfied customers. However, that is hog wash, or simply put; a sales trick to make you buy the product.
Using Google search images, we discovered the images of so called customers were gotten online. What this means is that the reviews are lies, and the customers are not real.
Below is the Google search result we got for 'Jeremy R.' As can be seen below, the images have been used by multiple websites.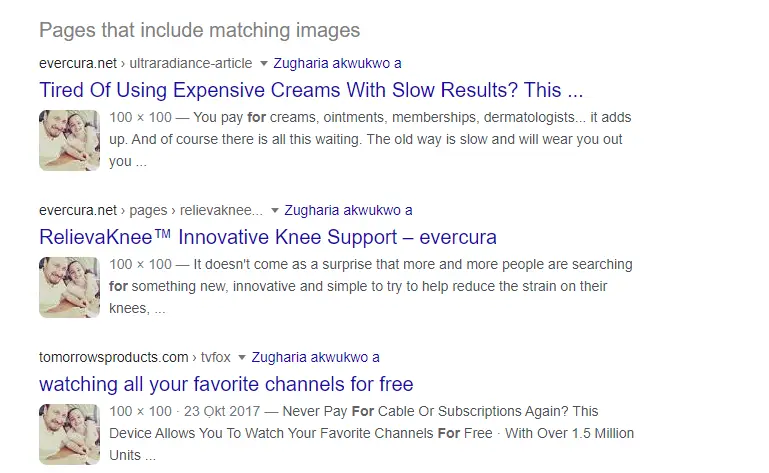 Nettec Boost Customer Complaints
Those who had purchased the WIFI booster were totally disappointed when it arrived. Instead of a WIFI booster, what they received was WIFI extender. The truth is Nettec Boost is being advertised as the speed unblocker from ISP not as range extender.
Below is what a customer has to say about Nettec Boost WIFI booster-
The tiny ant sized print they call instructions is useless, 1st RED FLAG! No online real instructions, just lame videos that skip steps! 2nd RED FLAG!! No email reply and only voicemail, 3#rd Strike!!! Big time Scammers! They should be sued big time! I will post this on every social media platform as well as report this fraud. I know they're laughing at us for being foolish to fall for their BS!

Timothy Smith
No Customer Support
The major problem people have had with the device is that there is nobody to talk to. Those who managed to get in touch with a customer service agent were disappointed as it turned out it is pretty much difficult to return the product. In the end, they became stuck with a device that does not work as they had expected it to.
Does Nettec Boost Really Work?
The answer to the question is NO. Just like ZenBooster and Signal WIfi, Nettec boost does not work on 5GHz wireless routers, and the speed is just 30 mbps.
The problem most people have with the device is that they were not clearly told that the device only works on 2. 4GHz.
The goodnews is this; You can get a SUPER WIFI BOOSTER that works on 5GHZ and has super speed.
UPDATE- In the one year this review was published, there have been opposing views on if this WIFI booster really works. We ask that you do due diligence when buying this product.